Smallest Rechargeable Hearing Aid
The march of rechargeable hearing aids in 2017 just keeps on keeping on. Unitron has introduced a new rechargeable hearing aid option with the new Tempus platform. In typical Unitron style though, they have done it their own way, not just is it not an integrated option, but it is also backward compatible!
Already have a set of Moxi Fits, just buy the kit and make them rechargeable! It's typical of Unitron to do something like this, it really is an example of their user focused approach.
Have a Moxi Fit Already? Make it Rechargeable!
That is exactly what they have done, instead of going for the integrated Lithium-ion system that their sister company (Phonak) is using, they decided to go completely their own way. They have introduced a silver-zinc system that they have designed in partnership with ZPower, beside the other advantages this gives, they have made sure that the rechargeable kit is backward compatible. So users of the Moxi Fit on the North platform can now make their hearing aids rechargeable!
find your local Tempus provider

find your local Tempus provider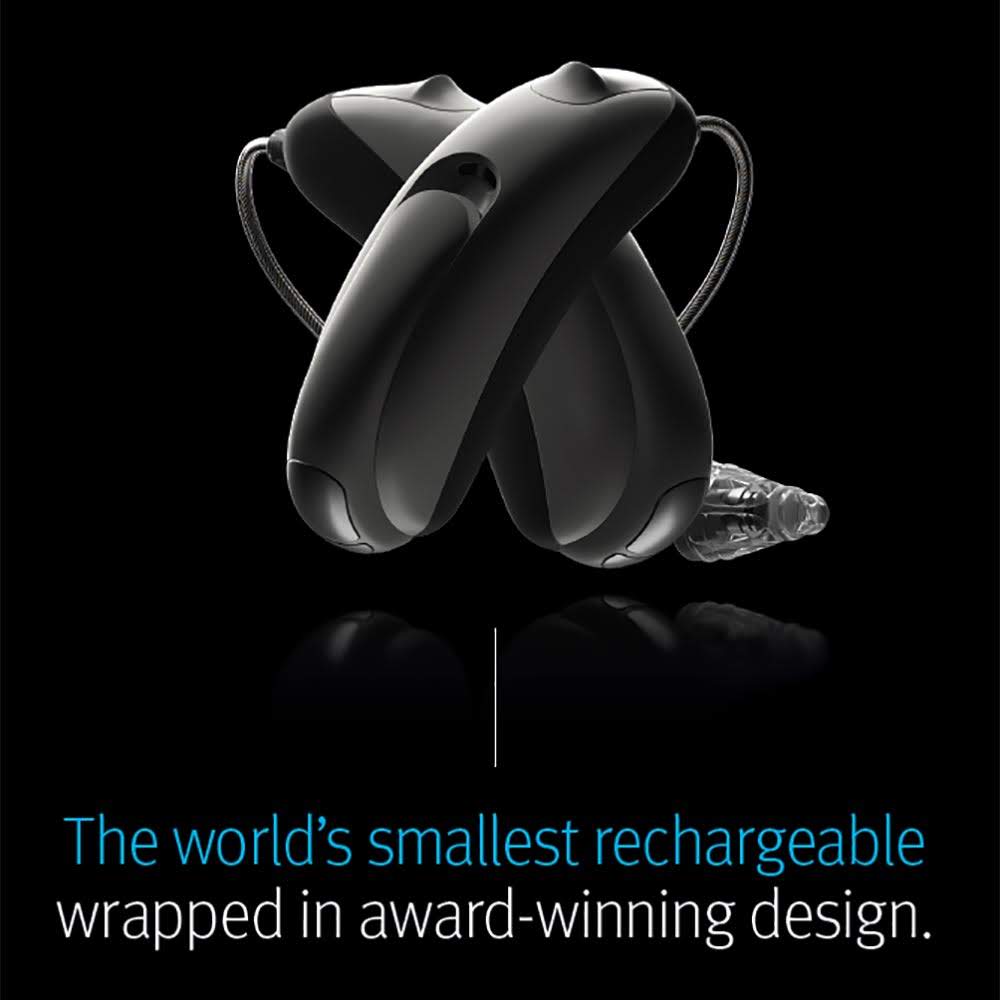 The Smallest Ric, Now The Smallest Rechargeable Hearing Aids Ever
With the introduction of the Moxi Fit R, Unitron now has both the smallest ever RIC hearing aid, the recently introduced Moxi Now, and the smallest ever Rechargeable hearing aid in their line-up. Using the silver-zinc technology gives them real advantages, as I said, it makes the tech backward compatible, it is also very stable and very safe, lastly it has a much smaller footprint than Lithium-ion which means much smaller hearing aids. Not just that, the system is also more forgiving for users, forget to charge your hearing aids and you can just slot in a disposable battery, no harm, no foul. On top of that, the rechargeable option will be available in every technology level. Thats a lot of benefits.
What The Moxi Fit R Offers:
30 hours of use on one charge (24 hours with streaming)
The most stable battery tech
Smallest ever rechargeable hearing aid
Easy to change to a disposable if you forget to charge
Backward compatible to older models
Offered in all levels of tech, Pro, 800, 700, 600 and 500
The Tempus Platform
The devices are being introduced as part of the Tempus platform which upon introduction will be available in the Moxi (RIC) Range and Stride BTE Range only, the custom devices will follow. Unitron have again focused heavily on the simple joy of conversation. Over two thirds of your day is spent connecting with people through conversation, Unitron think that you should be able to do so effortlessly.
50% More Accurate Than Ever Before
Tempus is 50% more accurate than ever before. Delivering an outstanding experience for all conversations.
Unitron's fastest hearing platform yet, delivering seamless changes at the speed of sound so you simply hear better.
36% Faster Than Ever Before
Seamlessly Blending Seven Situations
To Deliver Better Hearing With Ease
Using an infinite mix of seven sound situations, the Tempus delivers what you need to hear better no matter the situation.
It is really interesting to see Unitron go this way for their rechargeable option. They could have easily followed Phonak using the Lithium-ion power pack. However, they have a reputation for going their own way. A reputation they have displayed time and time again with the customer or Patient focused approach that their technology follows. This seems to be just another example of that focus, it seems they thought "why should our existing customers not be able to take advantage of this type of technology?"
That is typical of Unitron, they ask different questions than others, that's what drives them. Now that is innovation in an industry of us too!. The range is due to be released soon and I look forward to getting my hands on it. You can find out more about the entire Tempus range by clicking the button below.
If You Like What You See, Share It