The traditional retail hearing aid business model has been under pressure for some time. New entrants to the business with different business models have lowered prices and forced change. However, the actual process for buying hearing aids overall has not dramatically changed. With the introduction of the new OTC market, which is expected within the next year, I think we will see real changes to how you may buy a hearing aid. Our recent and ongoing survey shows us that there is a hunger for the online purchase of hearing aids, even among existing experienced hearing aid users (more about that when we are finished). Let's take a look at the different pressures on the existing model, changes that will affect the model and the possible outcomes for consumers.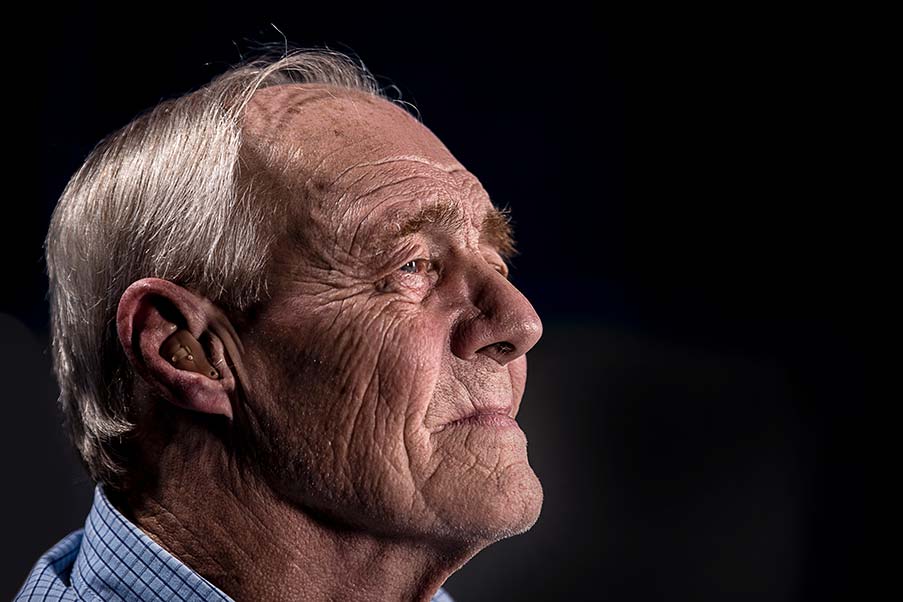 Pressures on The Existing Model
I think the biggest pressure on the existing model is consumer expectation. Consumers expect hearing aids to be far cheaper than they are. Some of the larger players in the market have driven prices for hearing aids down. For instance, in the States, Costco has driven the price of hearing aids down as Specsavers has done in the UK. While those businesses charge lower prices for the hearing aids they sell, some would argue that they don't offer nearly as much support or aftercare as most other players in the market do.
I think that raises a question though, as a consumer are you willing to forgo follow up service for a cheaper price? Some Independent retailers believe that at least some of you are and they have introduced unbundling, which basically separated the hearing aids as a product from the services. In this way, you can choose the hearing aids and the ongoing service levels you want.
The last few years have seen the introduction of online sales of hearing aids. In all but a very few cases, they aren't truly online sales. With the exception of Blamey and Saunders, Lively Hearing and iHear, they have been lead generation sites that send you to a local audiologist. I think that much of this is going to change. I think we will see many new true online sellers of hearing devices over the next few years.
The Changes
As I said, I think there will be changes, the changes will be driven by elements such as:
New technology from the existing manufacturers;
New manufacturers entering into the hearing aid market;
New entries into the upcoming OTC (Over-the-Counter) market; and
New delivery channels including the expansion of the evolving DTC (direct-to-consumer) market.
Let's take a look at each of them and the impact I think they will make. Firstly, the new technology that we are seeing from existing manufacturers.
Remote Fine Tuning & Fitting?
At present nearly all of the major established hearing aid brands offer remote fine-tuning of their hearing devices. Any of them that don't, will do very soon. Remote fine-tuning delivers opportunities to change the traditional model and how retail audiology provides aftercare and ongoing support.
It can change the model from physical clinic visits to remote virtual visits for many ongoing aftercare needs. But what if that change is taken one step further, what if hearing aid brands provided remote fitting. It wouldn't change the need for an in-depth hearing test, but it would have implications for the existing process.
Upgrades
While Unitron is the only mainstream brand to offer software upgrades of technology level for their hearing aids, I believe that feature upgrades may play a big part in a new OTC market and delivery channel, in particular, if the mainstream brands become involved.
New Manufacturers
Many people are looking at the hearing aid market with great interest. The existing market is worth real money, but the potential for growth is exceptional. Penetration is low and there are far more consumers who may need the product than the number who actually buy. That adds up to the possibility of real money to be made to the manufacturer who cracks the puzzle.
We have already seen mainstream consumer electronics brands enter the hearing aid market. Philips has recently introduced a range of hearing aids in partnership with Demant. Bose has received FDA clearance for a device they are calling a hearing aid. We hear rumours of both Apple and Google being interested and we know that Samsung had a working prototype several years ago.
New manufacturers will not be constrained by the legacy that constrains existing brands. They will bring new ideas, new product types and possibly completely new routes to market. I think that new manufacturers will be excited by the OTC market and direct to consumer channels. I think they will probably see this as the fastest, most profitable and cheapest route to the consumer.
OTC & All It Brings
When OTC kicks off with gusto, we will see new entrants to that market. Many brands are positioning themselves and their products for just such an event. NuHeara has existing devices that can be shoehorned within that market, although the battery life of them will be an obstacle.
The new BeHear Access from Wear & Hear is ideally suited to the OTC market. It does a decent job, the battery life is closer to a traditional hearing aid, it offers strong access credentials with onboard telecoils and it is pretty damn robust.
The Bose hearing aid device looks to be similar in nature to the BeHear device, with the exception that there is no telecoil, and I would imagine you could probably say the same things about it.
Intricon, a second or third line manufacturer of hearing aids has made it plain that they are interested in the market and they have existing products that will fit into it nicely. Retone, a Chinese brand is also diligently working away designing and manufacturing devices that will fit within the OTC market as well and they have been pretty aggressive making contacts in the US and elsewhere.
What About Existing Brands?
I think the existing brands will take a watching brief initially, however, I believe that they will enter the OTC market eventually. They will have to, to protect their businesses. As a professional, I don't see this as a bad thing, mainly because I know that better hearing and hearing health care is more than just the product you put in your ear. The mainstream brands are all too aware of this fact as well and I believe it will shape their strategy for this channel.
New Delivery Channels
The OTC market will drive new delivery channels, OTC hearing aids will be available to purchase in every electronics store, probably in a host of chemists and even dare I say it in Retail Audiology settings. They will also be available to purchase directly to the consumer online, and for the first time ever, they will be truly online sales.
I do believe that the mainstream brands will move towards this channel, however, I believe that their strategy may well be different to the newcomers. Mainstream hearing aid brands understand clearly several things that new entrants might not:
Hearing care and health is more than the product
A hearing device works best when it is fitted properly to a hearing loss
A hearing device works best when it has been verified through Real Ear Measurement
Receivers fail a lot
Maintenance of devices is imperative
I think these clear truths will shape their strategy, I would be surprised not to see mainstream hearing aid brands sell base products directly to consumers with some sort of voucher or contribution to the services of a hearing care professional.
I also believe that existing manufacturers will probably encourage OTC users to see hearing care professionals to upgrade their devices. For instance, you buy a base model online and use it for a while. You realise that it is helping you quite a bit, but you need more. You simply attend a hearing care professional and he or she can upgrade the function of the devices for a fee.
I think any new entrants to the market should also be well served to be thinking along those lines. These are just wild guesses, but I think good guesses. The key question for everyone though is what you think? As a consumer, do you see value in a changing model? Answers on the back of a full fag packet to the usual address, please. Well, by email will do. Like us on Facebook to keep up with our latest burblings by clicking the button below.