What can you expect for Rechargeable hearing aids in 2017?
Rechargeable hearing aids were most definitely one of the big product hits of 2016. It quickly became obvious that the breakthrough provided by Lithium-ion and Silver Zinc battery technology was probably going to ensure that every hearing aid brand was going to move forward with an offering. I said then that I believed that every manufacturer would be looking at this and that I thought ITEs (in-the-ear custom devices) would be the real battleground. It certainly seems that will be the case, let's take a look at what is happening in 2017 with rechargeable hearing aids.
You can read about the pros and cons of rechargeable hearing aid systems here
The new rechargeable hearing aid movement was begun by hearing instrument models from two of the so-called Big Six manufacturers. Of course, Phonak's Audéo B-R hearing aids were first to be released quickly to be followed by Sivantos Signia Cellion Primax hearing aids. Each of these hearing aids has an integrated lithium-ion rechargeable battery in the hearing aid's sealed body, and both are delivered with a simple charging station. There will be pros and cons to this type of offering, but that is something I will talk about later. Let's take a look at what is available and what is coming down the line.
Phonak has now introduced a rechargeable BTE hearing aid as part of their new Bolero Belong range. The announcement was made yesterday 2017-02-21. They have pipped everyone to the post again being the first to offer a Lithium-ion powered behind the ear device. The press release also talked about a new Virto (their custom aids) which would be made with a titanium shell. So I think rechargeable ITEs are probably a little way off, certainly Lithium-ion powered ones in any way. This page will be constantly updated throughout the year as things change and new products are released.
Widex introduces Rechargeable Beyond Z RIC
Update September 14th: Widex have today announced the launch of a rechargeable version of their popular Beyond Made For iPhone hearing aids. The device will be powered by the now almost ubiquitous Z Power system (should have bought shares!!!). The new rechargeable Beyond is named the Beyond Z and it is expected that it will be released in quarter four in the United States and Quarter 1 of 2018 everywhere else.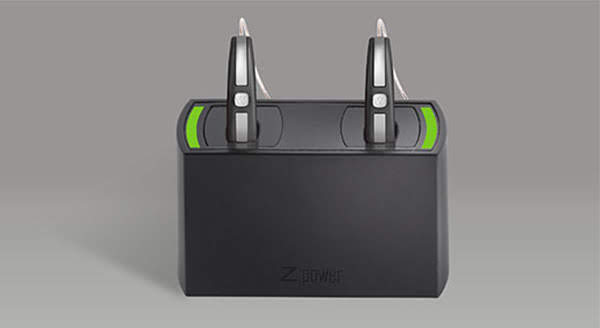 Unitron introduces a Rechargeable BTE
Update September 4th: Not to be outdone by their sister company, Unitron have now introduced a brand new rechargeable BTE on the Tempus platform.
Unitron
Stride M R Hearing Aids
A Rechargeable BTE
Unitron has rounded out their rechargeable offerings with a new rechargeable BTE, the Stride M R. It is their first ever rechargeable behind the ear hearing aid. here is what they said.
Wearers simply charge the hearing instrument overnight, for just 5 – 7 hours, and the hearing instrument is ready to perform for a full 24 hours, including 90 minutes of streaming or 16 hours of continuous streaming. Because hearing happens around the clock, Stride M R offers wearers the flexibility to swap rechargeable battery cells with traditional zinc-air batteries at any time, ensuring patients will never run out of charge.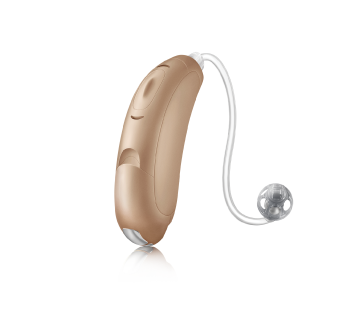 It appears that the new rechargeable runs on Silver-Zinc rechargeable batteries and a similar charger to their Moxi. It also looks like they have made sure there is an auto on feature when you take the hearing aids out of the charger. Something that many users will welcome. The system that Unitron picked is a pretty good all round rechargeable system. It offers some pretty serious running time and also the benefit of being able to shove disposable batteries in when you forget to charge.
It is early yet, but we believe the hearing aids should be available in most of their levels of technology. As we receive more information, we will update you.
Resound Introduces Rechargeable LiNX 3D Made For iPhone Hearing Aid
Update August 24th: Resound has announced the introduction of a new rechargeable model in the LiNX 3D range. They are the latest hearing aid manufacturer to introduce these popular options to their line up. They have also gone down the route of using the Z Power Silver-Zinc battery technology.
Resound
LiNX 3D LT61 DRWZ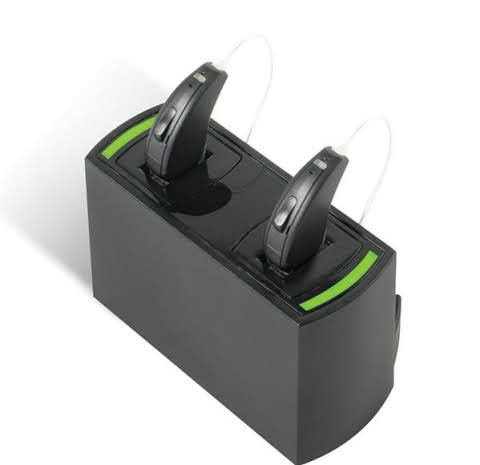 The new addition to the LiNX 3D range is a completely new form factor and is similar in size if a little different from their existing LT61. The device is officially designated the LT61-DRWZ and it runs on a 312 rechargeable battery which is supplied by Z Power as is the recharging cradle technology. That means there should be plenty of power for a full day of use even if you are streaming audio and taking phone calls. The device is expected to available on the market in September.We would expect the prices to be similar to the LiNX 3D prices.
LiNX 3D LT61 DRWZ Prices
UK: From £

1700.00

to £

2200.00

Ireland: From €

2400.00

to €

3000.00

USA: From $

2500.00

to $

3200.00
You can find out more about the latest hearing devices from Resound here
Opn 1 Mini RITE Rechargeable
Oticon Introduces a Rechargeable Opn Model
In an announcement reported here in April, Oticon announced the expansion of the models on the Opn range which included a rechargeable model. They to have gone down the route of the Z Power Silver Zinc technology which makes a lot of sense. The hearing aids will be available in the UK and Ireland in November 2017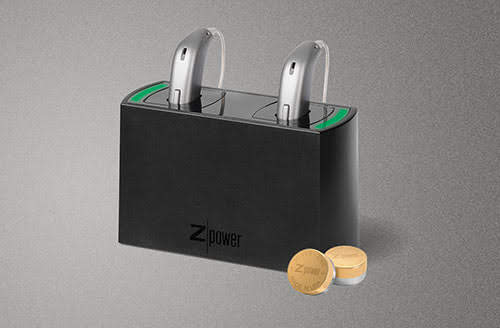 Oticon
Opn 1 Mini RITE Rechargeable
this is a wireless slimline Rechargeable 'Mini-Receiver-In-Ear (miniRITE)' hearing aid using a rechargeable Silver Zinc 312 battery (can also use disposable hearing aid batteries). All Oticon Opn miniRITE hearing aids sold since the introduction last year and going forward can be retrofitted to be rechargeable. They are so small they are practically invisible and come in a range of shades and bright colours.Four levels of receiver power allowing hearing losses from mild to severe to profound to be fitted with a discreet solution. The internet-enabled Oticon Opn comes with a number of additional features because it can connect to devices via the internet and Bluetooth. The hearing aids will connect directly to your Smartphone so you can make phone calls and listen to music without any intermediate streaming device.
You can find out more about the latest Oticon hearing aids here.
Oticon Opn Prices
UK: From £

1700.00

to £

2200.00

Ireland: From €

2400.00

to €

3000.00

USA: From $

2500.00

to $

3200.00
Features
Speech Understanding
OpenSound Navigator™ Level 1
Balancing power effect 100%
Max. noise removal 9 dB
Speech Guard™ LX Level 1
Spatial Sound™ LX 4 estimators
Soft Speech Booster LX
Sound Quality
Clear Dynamics
Binaural Noise Management
Fitting Bandwidth 10 kHz
Processing Channels 64
Bass Boost (streaming)
Listening Comfort
Transient Noise Management 4 configurations
Feedback shield LX
Wind Noise Management
Binaural Coordination
Personalization & Optimizing Fitting
YouMatic™ LX 3 configurations
Fitting Bands 16
Multiple Directionality Options
Adaptation Management
Oticon Firmware Updater
Acoustic Notifications
Connecting to the World
Stereo streaming (2.4 GHz)
Made for iPhone®
Oticon ON App
ConnectClip (Coming in 2017)
Remote Control 3.0
TV Adapter 3.0
AutoPhone

Phonak
Audeo Belong Rechargeable Hearing Devices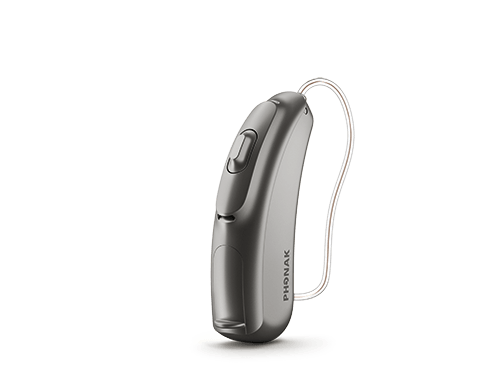 As I said, the Audeo Belong hearing device range was the first of the Lithium-ion devices to be released. It is also the first Phonak hearing device range with a rechargeable option. However, Phonak offered the option as part of their new range of Belong hearing aids which came with an upgraded operating system, the latest version of Phonak's SoundRecover2 and new microphones and programme buttons. It wasn't introduced as a stand-alone product like the Cellion with Signia.
The range uses the existing Venture chipset and is available in four technology levels, the 90, the 70, the 50 and the 30. The rechargeable option is not available in the lowest 30 level of technology which means that if you want to get this amazingly popular device you will have to move up to the 50 level at the least. I would expect Phonak to expand the rechargeable hearing aid range to BTE devices this year, the technical challenge involved isn't huge, however, it may mean a new case.
Audeo Belong Rechargeable Prices
We would expect the Audeo Belong Rechargeable hearing aid range to be sold at prices from £1100.00 to £2200.00 in the UK depending on the Practice and location. We would expect the range to be sold at prices from €1400.00 to €3000.00 in Ireland. We would expect the range to be sold at prices from $1500.00 to $3200.00 in the USA.
What are the key features
Rechargeable lithium-ion power cell
24 hours continuous use with up to 5 hours streaming
Easy charging
Unique OneShell design
Only available in the 90, 70 and 50 level of tech
The Audeo B-R has received an 90% rating on Hearing Tracker from three users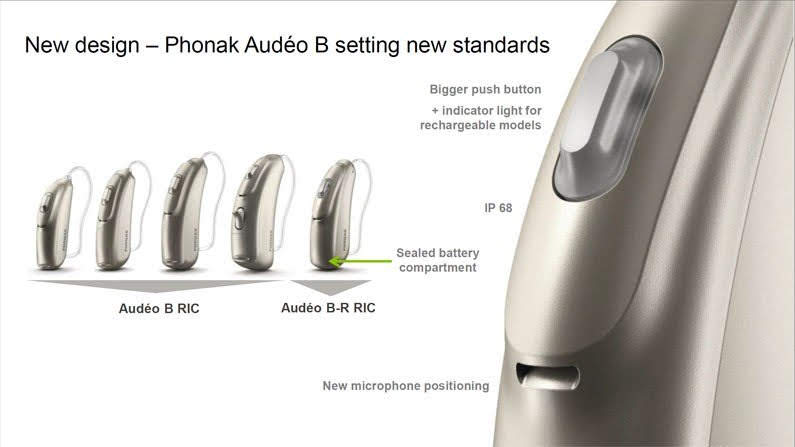 Hear The Latest Phonak Hearing Aids For Yourself, Visit Your Local Hearing Pro
Arrange a consultation with a trusted Independent hearing healthcare professional in your area
Phonak
Bolero Belong Rechargeable Hearing Devices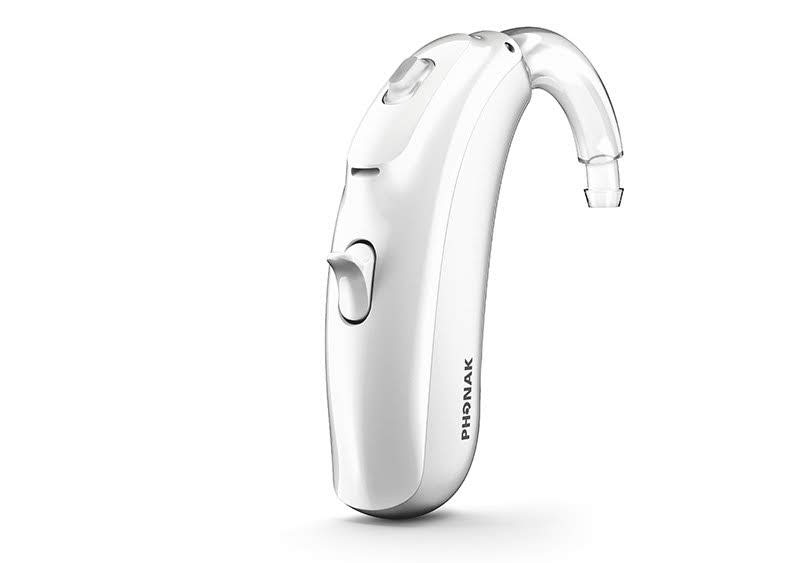 Phonak has launched its new Bolero Belong platform of BTE hearing aids, including the anticipated lithium-ion rechargeable Bolero B-PR. It is the first Lithium-ion rechargeable BTE to the market and the first Phonak BTE hearing device range with a rechargeable option. They say that it will deliver 24 hours of hearing with one simple charge (expected results when fully charged, and up to 80 minutes wireless streaming time).
Bolero Belong Rechargeable Prices
We would expect the Bolero Belong Rechargeable hearing aid range to be sold at prices from £1100.00 to £2200.00 in the UK depending on the Practice and location. We would expect the range to be sold at prices from €1400.00 to €3000.00 in Ireland. We would expect the range to be sold at prices from $1500.00 to $3200.00 in the USA.
The range will be a full model line up with Bolero B models—including B-M, B-P, B-SP, and the rechargeable B-PR. It will run on the new improved AutoSense OS and will come in the usual four levels of technology. There was no word on the availability of the rechargeable device in the 30 level of technology but we assume that as is the case with the Audeo, it will not be available in the lowest tech level.

What are the key features
Rechargeable lithium-ion power cell
24 hours continuous use with up to 5 hours streaming
Easy charging
Unique OneShell design
Only available in the 90, 70 and 50 level of tech
Signia
Cellion Hearing Aids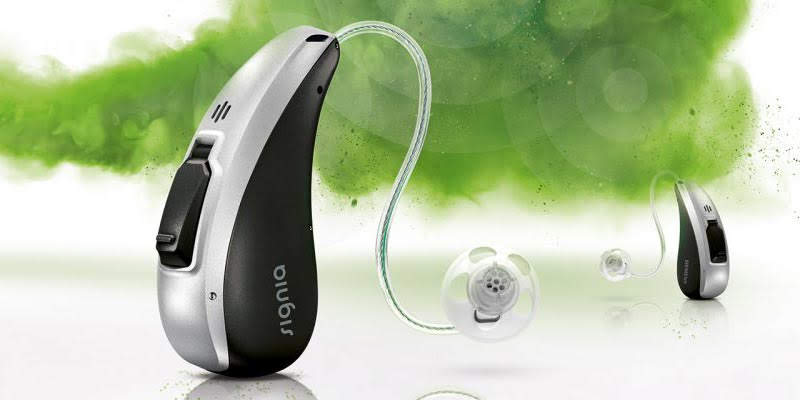 Signia quickly followed Phonak with the Cellion™ primax™ hearing aids. Signia have always had a rechargeable option in their hearing aid line-up, but this was the first time they moved to Lithium-ion to power them. The devices have been designed to be smart, they turn off when dropped into the charger and turn on automatically when they are taken out again. Signia say that the rechargeable lithium-ion power cell lasts 24 hours straight without charging with unlimited audio streaming.
Like the Audeo B-R, the Cellion is a Receiver in Canal hearing aid and it can be used with a variety of receivers which will allow them to cover hearing losses from mild to profound. Signia have three levels of technology and the devices are available in all levels of technology. The devices are also rated to ip68 which is for all intent and purpose almost waterproof. Again, I would expect Signia to offer Lithium-ion powered BTE devices this year as well.
Cellion Rechargeable Hearing Aid Prices
We would expect the Cellion hearing aid range to be sold at prices from £1400.00 to £2200.00 in the UK depending on the Practice and location. We would expect the range to be sold at prices from €1800.00 to €3000.00 in Ireland. We would expect the range to be sold at prices from $1900.00 to $3200.00 in the USA.
What are the key features
Rechargeable lithium-ion power cell
Auto on function when the aid comes out of the charger
Auto off function when it is put into the charger
24 hours continuous use with unlimited streaming
Contactless, inductive charging
Unique OneShell design
Available in all three levels of tech
The Signia Cellion has received an 80% rating on Hearing Tracker from one user
In October last year, I reported that Starkey had released a statement that announced that Starkey would partner with an Israeli start-up company called Humavox to introduce a brand new wireless recharging system for their hearing aids.
I said then that Humavox were known for true wireless charging systems. Humavox has designed a radio frequency system that allows them to charge a device via radio signals. Sounds fanciful but that is exactly what it does.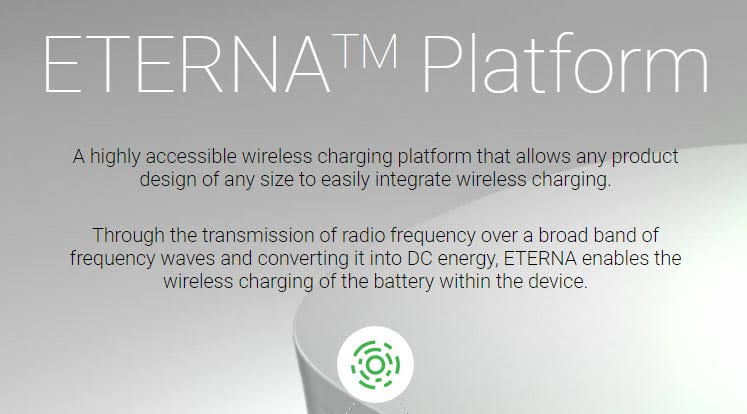 It does this in the near field, In essence, what it would have meant was that the charging station and the devices to be charged would just have to be in proximity to each other. This would have meant that the devices would just have to be dropped into a case or box for them to be charged, really simple and easy. However, just recently, Starkey has announced a new partnership with Zpower to bring a rechargeable hearing aid option to market this month.
Starkey
Muse™ micro RIC 312t R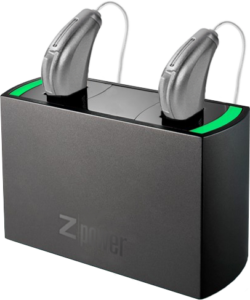 The Muse™ micro RIC 312t R is just one of the styles available on Starkey's® "made for music" hearing aid platform. The rechargeable offering is not a Lithium-ion device and nor is the power pack integrated. The power pack is actually ZPower's innovative silver-zinc battery technology. Which is used with their charger to give at the very least 24 hours of use. Going with this option will allow Starkey customers to switch to normal disposable batteries if they are caught out. From what we can see the Muse micro RIC 312t R will be available in the full three levels of technology.
What are the key features
Rechargeable silver-zinc power cell
24 hours continuous use, no word on streaming yet
Available in all levels of tech
Easy to replace battery pack
User can use disposable batteries if needed
THere are huge advantages to using this type of system, it does allow the user to switch to disposable batteries when needed. This is almost like an aftermarket add on for Starkey, I think it may be a stopgap offer until their own integrated Lithium-ion offering gets released. Although, even if they do release an integrated offering, it will still be an excellent side offering.
Looking For The Latest Hearing Aids or a Hearing Test?
Arrange a consultation with a trusted Independent hearing healthcare professional in your area
Unitron enters the fray
Unitron Rechargeable Hearing Aids
In early February it seemed that Unitron was about to enter the fray with their very own offering. They tweeted on February 3rd that if people were attending the JDVAC convention that they should stop by and take a look at their new rechargeable Moxi Fit-R. They also mentioned on Linkedin that the Moxi Fit-R would be the smallest rechargeable hearing aid ever.
Going to #JDVAC 2017 Convention? Stop by the Unitron booth, and be among the first to preview Moxi™ Fit R, a revolutionary rechargeable.

— Unitron US (@UnitronUS) February 3, 2017
It made perfect sense for Unitron to do so, like Phonak it is part of the Sonova group so the technology available could transfer. However, Unitron is now famous for doing their own thing, they decided that Silver-Zinc and a ZPower collaboration was the way forward for them. As with the Phonak Audeo, their first foray into this field will be with their RIC offering, it will be interesting to see if they extend it to their Stride BTE devices. We will let you know more as we find out. You can read more about the latest rechargeable hearing aids from Unitron here.
Unitron
Moxi Fit R Hearing Aids
Smallest Rechargeable Hearing Aids Ever
Unitron has introduced a new rechargeable hearing aid option with the new Tempus platform. In typical Unitron style though, they have done it their own way, not just is it not an integrated option, but it is also backwards compatible! The New Moxi Fit R is the smallest rechargeable hearing aid ever, the rechargeable kit can also be bought separately and be fitted to existing Moxi Fits.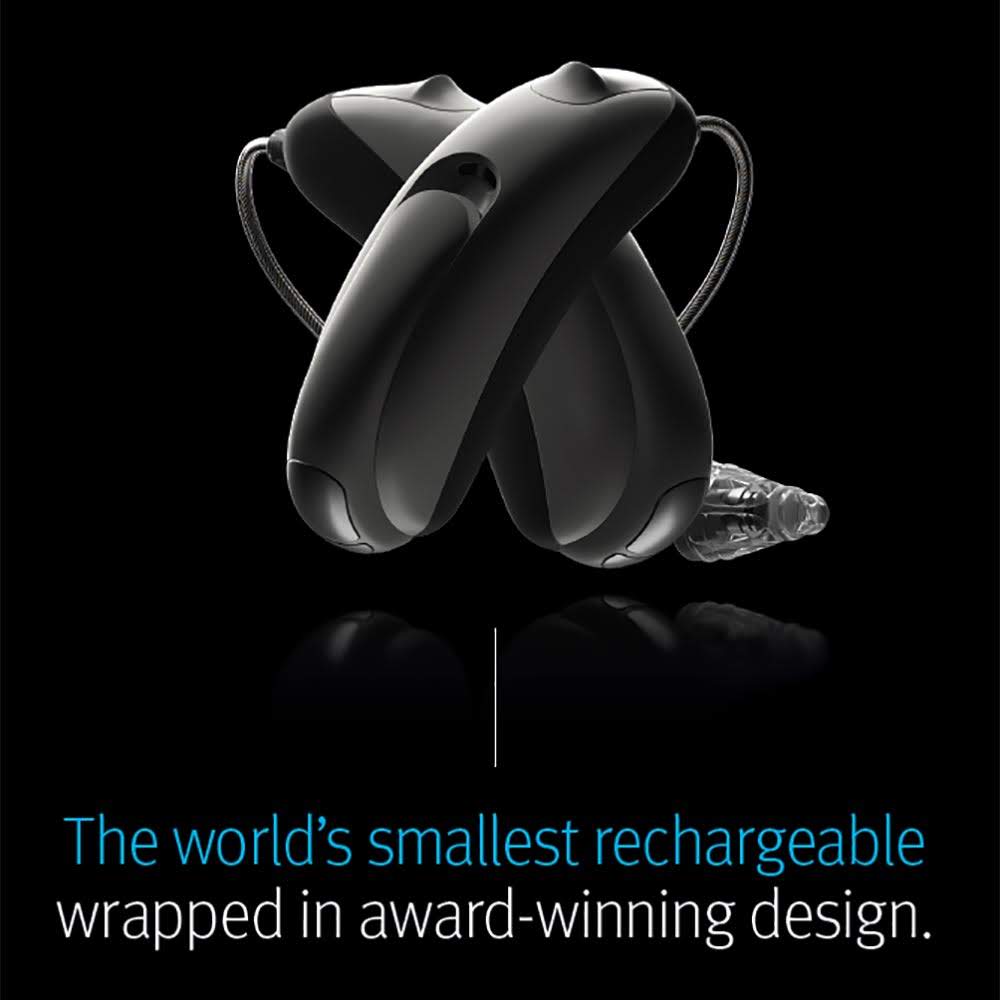 What are the key features
30 hours of use on one charge (24 hours with streaming)
The most stable battery tech
Smallest ever rechargeable hearing aid
Easy to change to a disposable if you forget to charge
Backward compatible to older models
Offered in all levels of tech, Pro, 800, 700, 600 and 500
With the introduction of the Moxi Fit R, Unitron now has both the smallest ever RIC hearing aid, the recently introduced Moxi Now, and the smallest ever Rechargeable hearing aid in their line-up. Using the silver-zinc technology gives them real advantages that are similar to the Starkey option. They have also made the tech backwards compatible which is an outstanding idea. The tech is very stable and very safe, lastly, it has a much smaller footprint than Lithium-ion which means much smaller hearing aids. Not just that, the system is also more forgiving for users, forget to charge your hearing aids and you can just slot in a disposable battery, no harm, no foul. On top of that, the rechargeable option will be available in every technology level.
What about GN Resound?
GN Resound Rechargeable Hearing Aids
Will Resound go rechargeable in 2017? I think the answer here will be yes, right now you can actually buy a rechargeable conversion kit from ZPower for Resound hearing aids. So for Resound to take it one step forward and integrate the tech will not be a difficult R&D task. It seems to me that Resound have been delaying a new release since last year, I think that there may be several reasons for that.
An integrated health monitoring hearing aid?
I believe that Resound is going to do something radical with their new hearing aid range. I think that it may be the very first integrated health platform. That is just my belief, but I base it on some deductive reasoning. No matter, I think we can expect a rechargeable option from Resound soon enough. Again, it might make sense for them to use a ZPower partnership solution for their needs.
Widex Rechargeable Hearing Aids
I wrote an article a while ago about a new Widex fuel cell powered hearing aid technology that Widex hope to bring to market. I think that if Widex can get it to work, they will offer it rather than a Lithium-ion option. Although Widex tends to do things their own way so they might offer both.
The fuel cell tech really excites me and Widex gave us the sense late last year that it might be close. I would be really happy to see it happen because it has the potential to change hearing aids forever. Here is hoping.
An update here from August 2017, Widex will deliver a Z Power based rechargeable hearing aid system in September or October 2017. It will be based on the Silver-Zinc battery technology which is a good choice. They haven't given up on fuel cells though and they still hope to launch in 2018.
Pros and Cons of Rechargeable Hearing Aids
The rechargeable option does have pros and cons. I mean it is an excellent solution, charge them and you get 24 hours of power with no damn fiddly batteries. However, the question should be, how long will the Lithium-ion power pack last? Will it be four or five years? If it needs replacing it could be difficult. I mean it is a factory job because the power packs are generally integrated.
I don't know how long the power packs will last, but if they need to be replaced you will have to send them away. I would hazard a guess and say that Lithium-ion power packs will probably last about five years, give or take. The secondary option from ZPower is a little different, while it is an excellent rechargeable solution, it isn't integrated. Which will mean that it can be changed out really easily if it is needed.
The ZPower option will also mean that if you are stuck, caught out by forgetting to charge your aids, you can easily stick a disposable battery in and keep going. I think it is all round a good solution. The silver-zinc solution is also a safer solution, it is more stable and because it is, you can produce smaller power packs, which can mean smaller hearing aids. None of the Lithium-ion hearing aids is the most svelte.
Don't get me wrong, they are by no means huge hearing aids, but there are smaller devices. However, the limitations of Lithium-ion mean that they can't at present be made very small. The silver-zinc option needs to be changed once a year though more or less. The cost of the silver-zinc rechargeable batteries is not prohibitive though.
In finishing, right now most of the options are RIC devices, however, Phonak have been quick to introduce a Lithium-Ion powered rechargeable BTE hearing aid in their new Bolero line up. I would expect rechargeable BTE hearing aids from many of the hearing aid brands to start appearing this year. As I have said before, ITEs will be the real challenge. Fitting the power pack in something that small will be a challenge for every R&D team, however, it is a challenge I think they will all take up. Rechargeable hearing aids are too popular not to.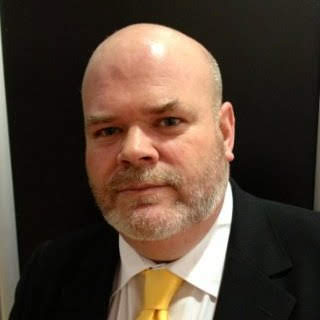 Geoffrey Cooling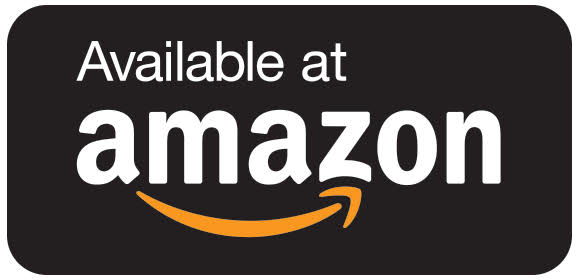 Geoffrey (Geoff, anything else makes him nervous) Cooling has been involved with the hearing aid industry for over ten years. He has worked in private practice dispensing hearing aids and as a manufacturer's rep. He has written two books and they are both available on Amazon. He loves technology, passing on knowledge and is legendary for many other things, primarily the amount he curses, his dry and mischievous sense of humour and his complete intolerance of people who are full of themselves.
Please feel free to connect with him
If you like what you see, share it so others can benefit
Looking For the Latest Hearing Aids or A Hearing Test?
Arrange a consultation with a trusted Independent hearing healthcare professional in your area