A new centre has joined the No Wax Ear Wax Removal Specialists Network in Keighley, West Yorkshire. HAB hearing Centre has been in business for many years and they have recently begun to offer ear wax removal services at their new hearing aid centre in Silsden.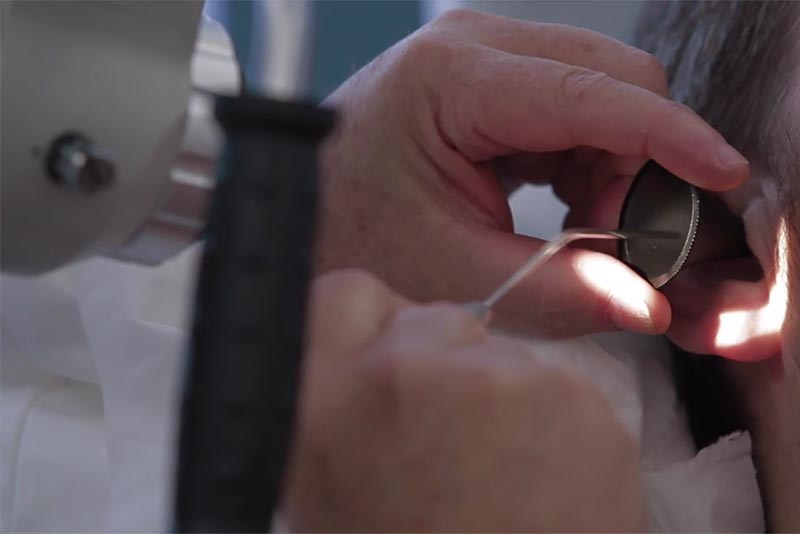 Microsuction Ear Wax Removal
They provide micro-suction ear wax removal among other ear cleaning services for one ear at £39 and both ears for £59 and they have built up an excellent reputation with many happy customers. It has become much harder to get ear wax removal from GPs in the area and wait times are often weeks so it made perfect sense to begin offering the service.
If there is a problem but your ears are clear they can provide high definition images of your ear canals / ear drums, offer advice and a hearing check to confirm hearing levels are normal and email the results to you for an admin fee of £25. Appointment times are 30 minutes. and their prices allow for a return visit if required to complete the ear wax removal task.
Their ear wax removal clinic is based in Silsden and is 10 minutes from Keighley, Ilkley and Skipton. They are also an easy drive from Colne, Burnley, Otley and Bradford, which are less than half an hour away. Further afield, they are less than 3/4 of an hour travelling distance by car for ear wax removal services from Harrogate, Leeds and Halifax.
Their base is in West Yorkshire and East Lancashire and parts of North Yorkshire are easily accessible. They have ample parking. If you REALLY need that wax blockage clearing quickly, efficiently, and safely with state of the art equipment in suitable premises it's not too far to get there!
They try to ensure that as many of their customers are seen on the same day if possible, but certainly within two days. If you are looking for ear wax removal in Keighly start here.