Jabra Enhance Plus now Classed as Self-Fit Hearing Aid
Jabra announced today that their Enhance Plus earbuds have received 510K clearance from the FDA to be classified as self-fit hearing aids. 510K clearance is a new category and it doesn't quite fit into the OTC classification as such. For two reasons, the most important one being that the OTC classification doesn't yet exist. The second, for most people with mild to moderate hearing loss, even though they have great battery life, these would really only be situational devices. Let's take a look.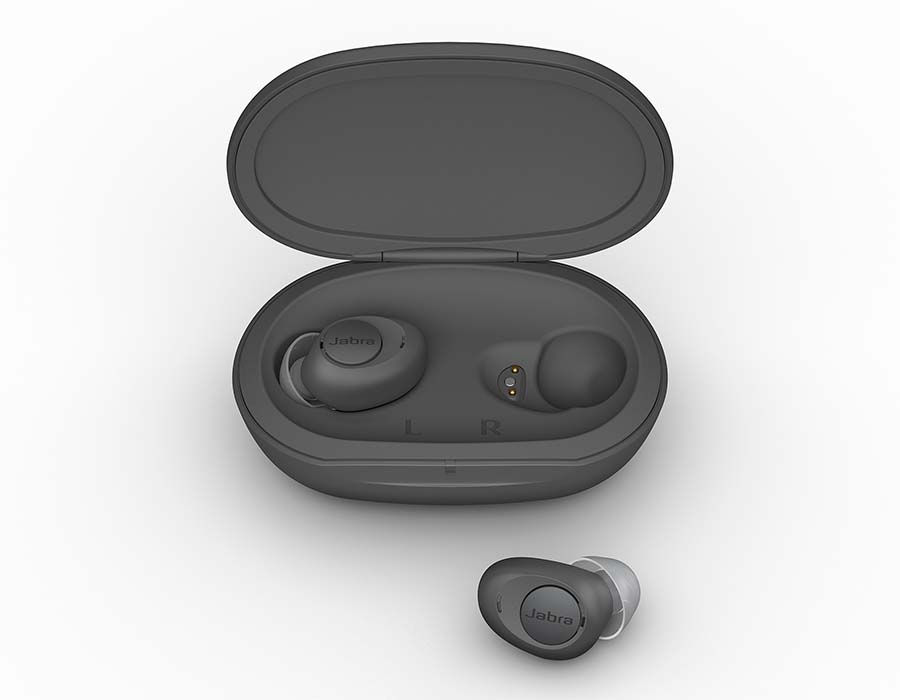 So, let's look at the bullets from the press release:
Jabra Enhance Plus true wireless earbuds will bring hearing enhancement for clearer conversations, as well as music and calls in a state-of-the-art miniaturized design
Launching on February 25, 2022, at select Hearing Care Professionals across the US at 799 USD1
Engineered to help people with mild-to-moderate hearing loss, combining true wireless earbud features with advanced hearing aid technology and a discrete, comfortable design
Now 510(k)-cleared with FDA as a self-fitting hearing aid, ahead of the proposed OTC Hearing Aid category currently in draft regulation
We have covered the Jabra Enhance Plus earbuds on Know before, but for the uninitiated, they are the fruit of combined effort between Jabra and their sister company ReSound. Jabra has brought its consumer electronics experience and ReSound brings its hearing aid experience to deliver a new product type. this is the run-down list of key specs you need to know:
Small, discreet and stylish design
Three different sized EarGels for ultimate comfort and secure fit
Warp Compressor: analyzes sounds similarly to human ear for more natural sound quality
Digital Noise Reduction: provides listening comfort and keeps speech clear in various noise environments
Digital Feedback Suppression: keeps feedback from interfering with quality amplification of sound
Binaural Beamformer (with directionality): isolates sounds coming in front of you, allowing users to focus on what is important
10 hours battery life on a single charge with 30 hours included with charging case
High-quality codec for strong streaming sound quality and clearer calls and music
Jabra Enhance app allowing for a user-friendly, easy and quick setup process
Simple controls for daily use and adjusting volume
IP52-rated for water and dust resistance
Compatible with select smartphones
Available in two colours: dark grey and gold beige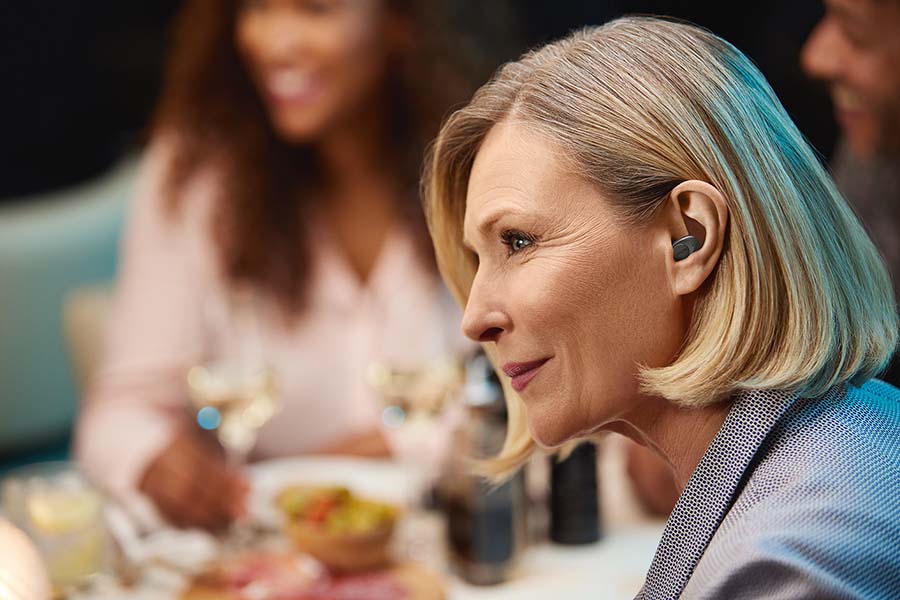 As you can see from the image above, the devices are pretty small and I think they will sit well in most ears. They will use typical instant fit domes or EarGels as they call them to help seal the ear canal and anchor the devices. That fact and the fact that they will only offer ten hours of use make them situational devices. If you have a typical high-frequency weighted hearing loss, the EarGels will probably cause occlusion. That would make them uncomfortable as all-day wear. However, if you have a flattish moderate hearing loss, they would probably be fine.
It is interesting to see Jabra decide that the devices will be available through the offices of hearing care professionals. I think strategically it makes sense for GN, but I feel to make sure the devices are a success, they will need to ensure that the marketplace has full access to the devices. The way to do that is to ensure the devices are sold through normal consumer electronic sales channels. I think that is a choice they will need to make in the future.
Please like us on Facebook by clicking the button below to keep up with our latest utterances. Alternatively, if you don't like Facebook, sign up for the newsletter below. It is important to remember; a hearing aid isn't correctly fitted unless they do Real Ear Measurement.