Please See Update At Bottom of Article
Sonova has launched new Direct To Consumer (DTC please see update at bottom of article) hearing aids in Australia in conjunction with Blamey Saunders Hears. The new Shift hearing aids represent a huge departure from the norm for mainstream hearing aid brands. They are the first-ever hearing aid from a mainstream brand that is both self-programmable and available DTC. It represents a fascinating new way to purchase hearing aids for consumers. It also represents a major shift in the provision of mainstream manufacturer hearing aids. We have been expecting it since we broke the news about the purchase of Blamey Saunders. We also reported that it would happen a short while ago in the article Sonova To Drive Direct To Consumer Hearing Aids. We didn't quite expect it this soon though. Let's talk about Shift, DTC, Sonova and Blamey Saunders.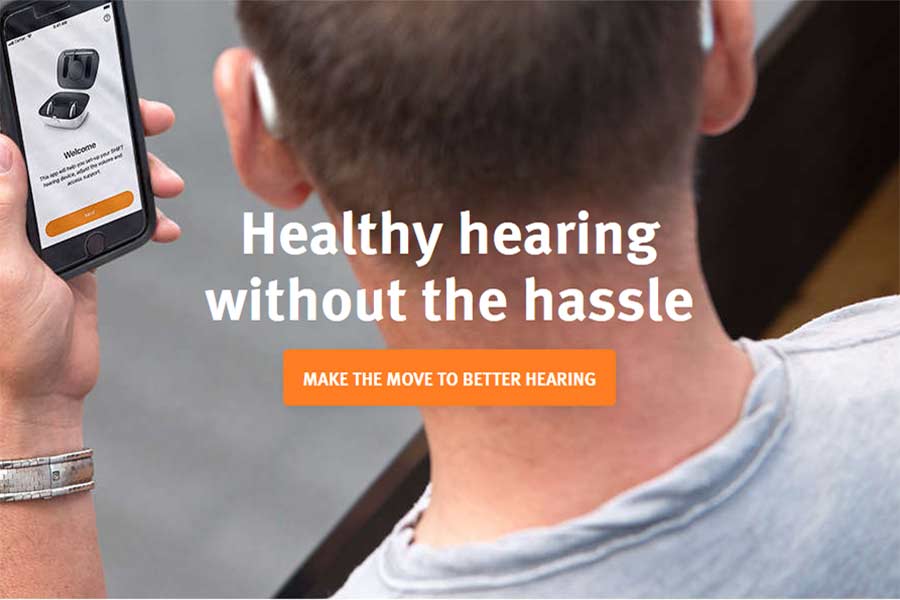 The Players
Sonova is one of the biggest hearing aid manufacturers in the world who manufacture hearing aids under brands such as Phonak, Audio Nova, Unitron and Hansaton. Their technology is well respected and Phonak, in particular, is seen as a premium brand. They have had huge recent success with their new Phonak Marvel range and it has really taken off globally. Blamey Saunders Hears is likewise a well-respected brand in Australia that has a been offering hearing aids direct to consumer for some time. They have a great reputation for sterling service and care.
At Hearing Aid Know, we have gone on record frequently to say that Blamey Saunders is one of a very few online hearing aid providers that we would happily support. Our reasoning has always been that Blamey Saunders hearing aids were designed for the online channel and that they have the supporting infrastructure to support customers when they buy.
The Hearing Aids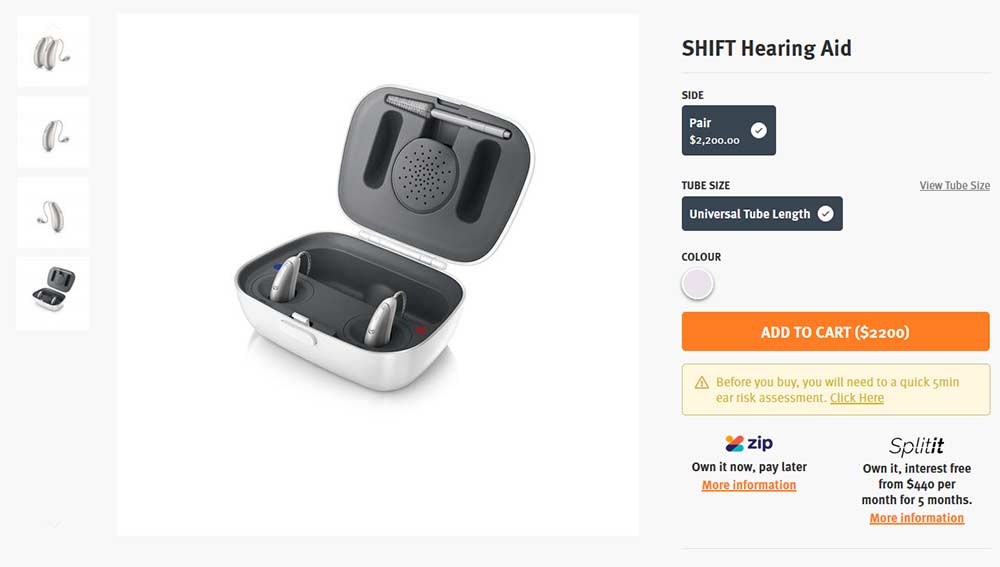 The hearing devices are typical modern Sonova lithium-ion rechargeable Receiver In Canal style devices. The outer case of the hearing aid looks similar to either Hansaton or Unitron devices and the charging case is pretty standard Sonova. The devices are Bluetooth-enabled hearing aids and they obviously use the new Sword chip which makes them a Made For All hearing aid.
That means that they will have similar connectivity abilities as the Unitron Discover and Marvel. It appears they will connect directly to any Bluetooth enabled mobile phone, however, to programme them and get the best out of them, you will need a smartphone. I am basing that conjecture, and it is conjecture at this stage on their abilities, their accessories and replacement parts.
Sonova has been exceptionally smart with the delivery of the hearing aids, we have often decried the presentation of hearing devices. The usual boxes or cases felt functional, they didn't really complement the fact that there were high-end electronics inside. In fact a couple of years ago I said that mainstream hearing aid brands could learn a lot from Eargo. It seems Sonova has taken note. The presentation is much better as you can see in the unboxing video below
The Warranty
You get a two-year warranty with the devices, it isn't a standard hearing aid warranty as you would expect from a hearing healthcare provider. While it does cover faults in the hearing device, it does not cover the receivers, the speaker wires that go in your ear. That means that you will need to take care of them quite well because if you don't, the receivers will fail from wax or moisture.
The Price
The devices are priced at a very keen $2,200 Australian, which is a relatively good price for starter hearing aids down under. Considering that equates to about €1,350, $1,495 US or £1,150 UK, we think that it is a pretty good price for starter hearing aids anywhere with these type of features. They also offer an easy payment plan which allows you to spread the cost of the devices over five payments. There is a thirty-day money-back guarantee to put your mind at ease.
The Concept
In essence, this is a brand new concept of delivery for a mainstream manufacturer. However, Blamey Saunders Hears has huge experience here. While Sonova produces these new products, the Blamey Saunders infrastructure will support buyers with ongoing care needs. As is typical with Blamey Saunders, much of that support will be offered remotely using telecare. The Sonova telecare system that they will use is a pretty good one and Blamey Saunders reputation in this offering is excellent.
I would imagine as this new channel grows, we will see the expansion of the blended model of care that Blamey Saunders offers. Depending on the growth and popularity of the product, I think we would see more physical outlets available to Shift customers who need that extra bit of care.
Meeting Consumer Needs
I think this represents a shift in thought driven by changing consumer wants and needs. One of the primary messages here is healthy hearing without the hassle. I know that feeds into the views of modern consumers, they want what they want in the way that they want it without any hassle. This represents that type of model in hearing care.
It won't be for everyone who needs hearing aids, but the people who like it will really like it. I mean it's a good offering for consumers who are techy, a lithium-ion rechargeable Made For Any phone hearing aid that you can self fit and programme yourself for just over 2k Aus from a premium manufacturer with support from a sterling company.
That's a pretty strong offering. In relation to what these are, I think you should consider them as starter hearing aids, I believe the technology level will be around that area. We will reach out to the people in the know to try and get a better feel for the technology on offer and report back at a later stage.
Like us on Facebook by clicking the button below to keep up with our latest utterances. Alternatively, if you don't like Facebook, sign up to the newsletter below. It is important to remember, a hearing aid isn't properly fitted unless they do Real Ear Measurement.
Update 22/11/2019: This site strives to be fair and honest with everyone we deal with and report on. We are committed to that and the right to reply and assert positions. I have had an informal chat with a representative of Sonova and they feel that the Direct To Consumer tag really isn't fair to them. They explained that for them, this is a simple case of their wholesale department supplying one of their captured retail customers with a product which is being sold by the customer. In much the same way that other facets of their business run. It isn't a case of their wholesale department selling hearing aids direct to consumer which is probably the true definition of DTC. I see the validity of that position and I because I do, I am adding this update. In fairness to them, this initiative perhaps does not fall within the strict definition of DTC. I have raised the issue, and I will leave you to make up your own mind.