Unitron Introduces New Super Power Hearing Aids, Meet The Max Tempus
Written by

Geoffrey Cooling
---
I had a great meeting with a lovely lady from Unitron lately named Leah Vusich to talk about the new Unitron Max super power hearing aids. I will be doing a podcast with the interview quite soon. Super Power hearing aids are designed for people with severe to profound hearing loss, and they are a very fussy bunch. So developing a product for them is not the usual everyday job. Even the strategies and features that are designed for people with severe to profound hearing loss are very different from the norm.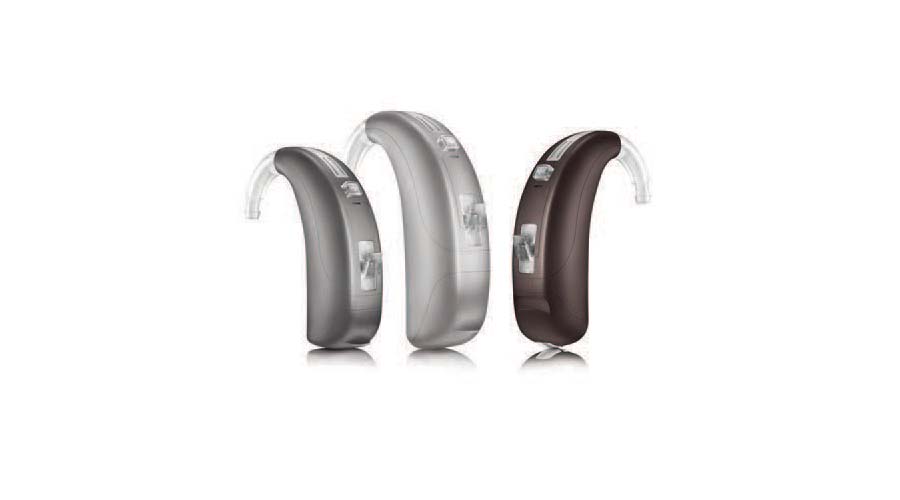 As I said, superpower hearing aid users are a pain in the ars, I mean have diverse needs, yes diverse that's the word. The reasons are simple. Generally, they have been wearing hearing aids for almost their entire life. So they have a lot of experience with superpower hearing aids. In the past, superpower hearing aids had little finesse, and they were all about delivering power.
However, things progressed, and hearing aid brands have designed strategies and features to deliver better hearing. The problem is, that superpower hearing aid users don't like them, they want what they are used to. This is the conundrum that hearing aid brands find themselves in. They want to offer their very latest features because they know they will help people with profound hearing loss to hear better.
The problem is that generally those features will be rejected by experienced users. A compromise needs to be found, and every hearing aid brand struggles with it. Unitron may have found an answer, let's take a more in-depth look at what they are doing with their new Max.
Superpower With All The Features
The Max is a three hearing aid model, superpower range with five levels of technology. Unitron has based the feature set and chipset on Unitron's celebrated Tempus platform. Unitron has packed these hearing aids with all of their amazing features which focus on the conversation. However, in a direct nod to superpower users everywhere, they have also ensured that they can be fitted with precisely what they want with ease. The devices have three settings designed to offer completely different strategies.
Superpower Pre-sets To Match Your Preference
Unitron has designed three easily chosen superpower pre-sets in the new Max that should suit the preferences of all superpower users from the first fitting. The pre-sets are as follows:
Classic: For people who prefer a time-honoured approach to sound processing, with little to no signal processing and no directionality. The most basic hearing aid you can get.
Conventional: For users who are looking for a more traditional approach to amplification, with moderate signal processing and some directionality. Hearing aids of about ten years ago.
Current: For people who want the latest and greatest approach to sound processing, with advanced signal processing and directionality. This is the most modern strategy and features available.
It is a simple task for hearing care professionals to switch between these modes. That means that the first fit of these hearing aids can and should match your preferences with ease. That's a smart move by Unitron because it means that more superpower users should accept the devices.
Three Hearing Aid Types
The range has three Superpower hearing aid models, but one of them is not expected to land until sometime next year. The models are a traditional Superpower BTE or the Max SP, a traditional Ultra Power BTE or Max UP and a rechargeable Superpower BTE called the Max SP-R. The rechargeable device is not expected to land until some time in 2019.
Based on Tempus, Optimised For Superpower
As I said, the new Max hearing aid range has the Tempus platform at its core. The Tempus platform has been much celebrated by professionals and users alike. Using an infinite mix of seven sound situations, the Tempus platform delivers what you need to hear better no matter the situation. Whether sharing, laughing, debating, commiserating, or merely being a great listener, their intelligent SoundCore technology makes conversations more enjoyable.
The four features work together seamlessly to understand your listening environment, making the instant, fluid adjustments that you need to participate in every conversation actively, no matter the situation. So you can just get on with enjoying the conversation without worrying about anything else. Let;'s take a look at the features that make Max unique.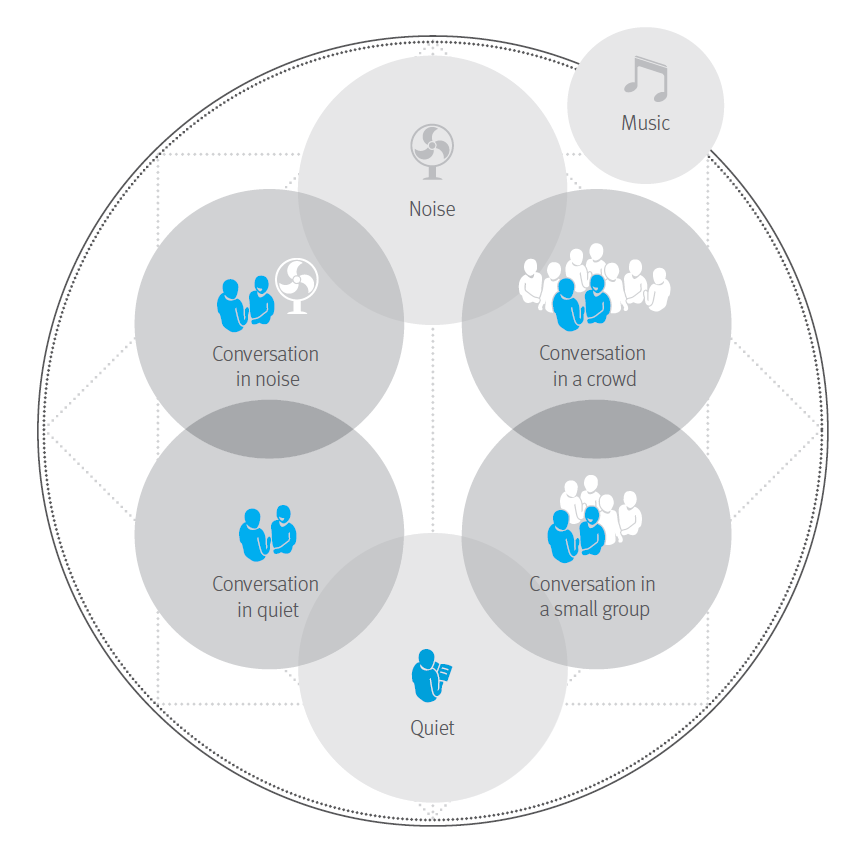 Sound Conductor SP
Unitron says that the new Max automatically adjusts to provide optimal audibility for speech while maintaining comfort and overall awareness in all environments. It is optimised for the diverse needs of Super Power patients with severe-to-profound hearing loss, with a significantly stronger emphasis on speech, while maintaining a realistic balance of speech and noise
Frequency Compression 2
They say that the new Frequency compression 2 can deliver an optimal balance of sound quality and audibility at all times. No matter what the input signal is, it provides patients with improved awareness and speech intelligibility by compressing high-frequency sounds into lower, more audible ranges. All while adaptively preserving the natural sound quality of vowels.
Power Adaptation Manager
This is a responsible solution to reduce the risk of over-amplification. This feature helps improve first fit acceptance for you if you are accustomed to extra gain but would like to listen at a safe level. This is achieved by providing the starting point that you desire, then gradually and automatically reducing gain and output to a safer target level that maximises speech intelligibility.
Levels of Technology
The Tempus range is available in five different levels of technology, so there is a hearing aid for every budget. The technology levels are as follows
T Pro – These premium hearing aids work together to automatically help you hear your best in all types of conversations. When background noise is high, your hearing aids will focus on speech from any direction. You will also enjoy effortless, natural hearing and enhanced music performance.
T 800 – Both hearing aids communicate to automatically help you hear better in all types of conversations, especially when background noise is high. You will enjoy effortless, natural hearing and enhanced music performance.
T 700 – Both hearing aids communicate to automatically help you hear better, especially when background noise is high. You will enjoy effortless, natural hearing.
T 600 – These hearing aids automatically help you hear better in some types of conversations and when you are simply relaxing.
T 500 – These hearing aids help you hear better, especially in quieter environments.
The Max looks good; when combined with Unitron's Flex system it should be an excellent choice for people with severe to profound hearing loss.

If you like what you see, share it so others can benefit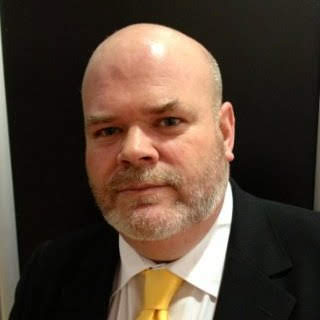 Geoffrey Cooling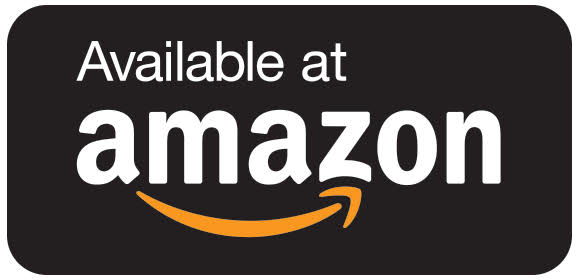 Geoffrey (Geoff, anything else makes him nervous) Cooling is an Irish hearing aid blogger and has been involved with the hearing aid industry since 2007. He has worked in private practice dispensing hearing aids and as a manufacturer's rep. He has written two books and they are both available on Amazon. He loves technology, passing on knowledge and is legendary for many other things, primarily the amount he curses, his dry and mischievous sense of humour and his complete intolerance of people who are full of themselves.
Please feel free to connect with him.
ReSound LiNX Quattro™
Expand your world with an
unmatched quality of sound
Trial the new LiNX Quattro at your local Amplifon centre in the UK now
Find Out More
You might find these related articles helpful
Can't find what you are looking for? Search all of our articles using the box below
---
Or, you can ask us a question!
Ask us anything about hearing aids, hearing loss, ear wax, tinnitus or other ear-related problems and we'll do our best to answer it.
Looking For the Latest Hearing Aids or A Hearing Test?
Arrange a consultation with a trusted Independent hearing healthcare professional in your area
Rate this article
(Rated 5 stars by 15 people)





Thanks!
---
Subscribe to our Newsletter

Don't worry, we hate spam too - that's why we only send out content you will want to read.
Looking For Hearing Aids or A Hearing Test?
We can arrange a consultation with a trusted Independent hearing healthcare professional in your area