Buy Hearing Aids & After Care From the Comfort of Your Own Home
I noticed a new website recently called Lively Hearing Aids who are based in New York. They are offering hearing aids sold online. Not something that's new perhaps, but this is the first time I have seen this type of offering with so many high-level and well-respected Audiologists involved. There is a lot of Audiology weight behind the business and they are using Remote Care systems to provide ongoing follow up and care. Let's dig a little deeper.
Update Jun 11 2019: Lively have informed us that they have now reduced the price of their hearing aids to $1650. That is a pretty good deal for a set of LiNX 3D 5s.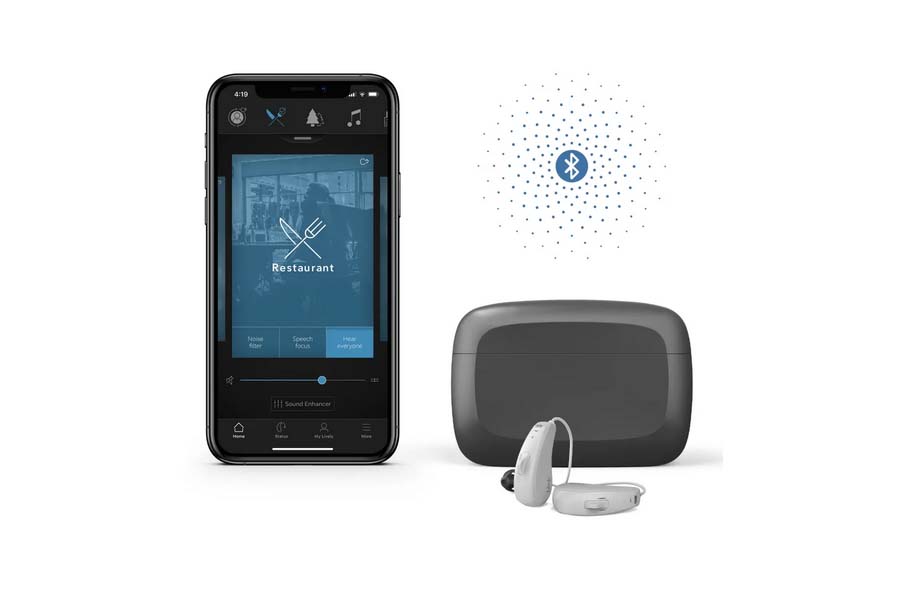 Audiological Authority
The site names some well-respected Audiology names as both the Head of Audiology Research (Dr Harvey Abrams, Ph.D.) and the Head of Clinical Audiology (Dr Christina Callahan, Au.D). It also names some well-respected Audiological names as Board Members. So there is a lot of Audiological authority behind this business.
Showing my inherent bias, I want to talk about the website. The site is beautifully built and a lot of thought and expertise has gone into it. That means investment, to me that screams a business who plans to be around for a while. Just based on the website alone, I would have to say that a lot of thought and care has gone into this business. That is further validated by the choice of hearing aid technology for sale.
The Hearing Aids
While the site is a little vague about the hearing aid technology level, it couldn't be clearer that the hearing aids involved are Resound LiNX 3D Receiver In Canal devices. They are a good choice for several reasons, firstly, they are pretty good devices and secondly, they can be remote fine-tuned. Which leads me to the process involved.
What Are You Buying?
For $2350 $1650 you are buying a pair of LiNX 3D hearing aids (not sure of the tech level but we hope to update later) Updated: You are buying a pair of LiNX 3D 5 hearing aids (thanks to Jeff Helm for the info) and the following:
Support from trained specialists, 7 days a week
1 year supply of batteries
Lively app for smartphone/tablet control
2-year manufacturer's warranty (standard warranty programme, Lively say they will also fix out of warranty repairs for a price)
2-year loss and damage protection
What is The LiNX 3D 5?
The Resound LiNX 3D 5 is the lowest level of technology in the LiNX 3D range. Because of the way Resound offer hearing aids, I wouldn't call it entry level as such. To compare it with other hearing aid brands, the LiNX 3D 5 would be similar in nature to the 50 level in Phonak hearing aids or the 220 level in Widex hearing aids.
The Buying Process
Lively has a clear process for you to buy:
Take their online hearing test: They say "With this fast and free online test, you can give our licensed audiologists the info they need to program your hearing devices. Already took a test? You can also upload an audiogram".
Buy them and try them: They say "Order from Lively and we'll ship our state-of-the-art hearing devices to your door. Try them for 100 days and if you're not satisfied, we'll refund 100% of your purchase (even return shipping)".
Get aftercare from the convenience of your own home: They offer two years of support with the hearing aids and they say "Tell your Lively audiologist about your hearing experience via phone, video chat, or our app. They'll make the necessary adjustments remotely, so you can hear the difference instantly".
Well Designed Service
All in all, it seems like a well-designed service which more or less meets the Blamey and Saunders standard (the standard we use to assess online hearing sales). The online hearing test is interesting, if you go above a certain level it informs you that Lively can't really help you and you should see a local Audiologist. You have to see that as a good thing.
I am always concerned with online hearing tests though, we have one here on Know and it is scientifically validated, but it isn't used to output an audiogram, it is just used to tell you if you might need to see someone. The other thing is that while the test may be scientifically validated, is the user?
The Problems I see
I still see some issues with this type of model and I have expressed them before. They are as follows:
No one looks in your ears, what if it is wax or a medical condition?
There is no bone conduction information, so we aren't sure if it is conductive
How accurate is the hearing test considering people may take it in non-ideal conditions?
One way or the other it will be interesting to see what happens with Lively over the next while. I have put a request to the site to ask a few questions and I will either update this article or write a new one if I get a response.
As remote audiology care systems become ever more prevalent, I would expect to see more sites like Lively to crop up, I do believe that is the way the hearing aid world is going. If you like this article, you might like our other ones, follow us on Facebook below to keep up to date.