Unitron announced the expansion of their new Discover family at EUHA recently. They will introduce the first of their Stride Behind The Ear hearing aid types and expand their Receiver In Canal models with a rechargeable hearing aid with telecoil. It delivers more choice across the range, here is what we know.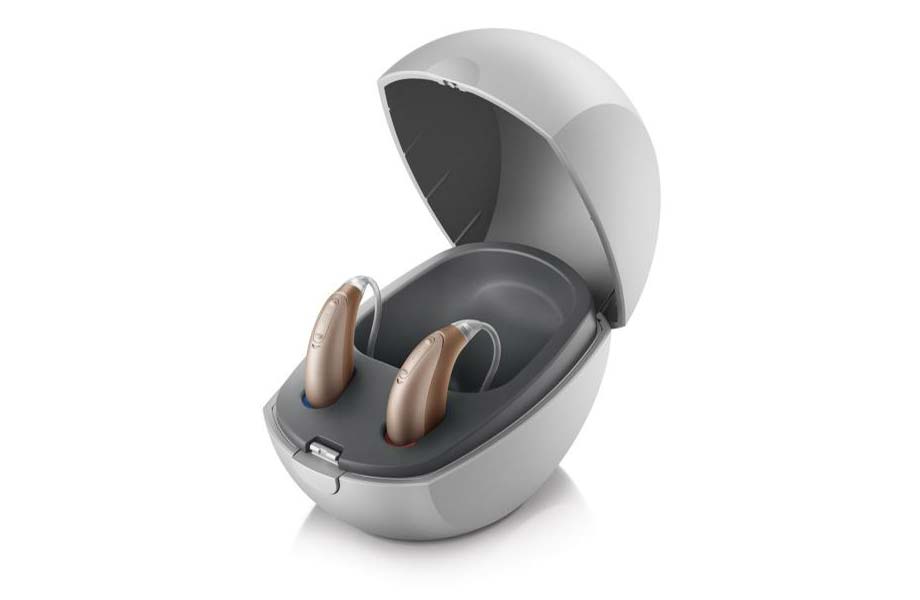 Stride P R
The Stride P R is a lithium-ion rechargeable BTE (behind-the-ear). Unitron says that the devices will offer a full-day hearing (including streaming), a convenient recharging power pack, and quick charging. The Stride PR will also offer that hands-free phone experience and video calls, phone and stereo media audio streamed to both ears (made for all phones).
Moxi Jump R with telecoil
The Jump R with Telecoil is basically the lithium-ion powered Jump with a telecoil added. So you are looking at all the benefits of Moxi Jump R, plus access to hearing loop systems. I know many loop advocates in the US will be very happy with that.
New App Feature To Guide Users
They have also introduced a new Remote Plus app feature which they call coach. It prompts wearers with tips and advice to help them acclimatize successfully to their hearing instruments. Unitron says that they have designed Coach to reinforce what hearing care professionals have taught clients in-clinic. It should help to improve their ability to care for and adapt to life with hearing instruments.
The new feature should help you to get comfortable with your hearing aids faster. That way you can devote more time to getting on with hearing better rather than worrying about whether you are doing it right. The Discover range has been well met by the professionals who are dispensing it. A couple of professionals I know have been using them and they say really good things about them.
Like us on Facebook by clicking the button below to keep up with our latest utterances. Alternatively, if you don't like Facebook, sign up to the newsletter below. It is important to remember, a hearing aid isn't properly fitted unless they do Real Ear Measurement.