More than a few readers have contacted us since we broke the story about the new Costco Kirkland 9.0 hearing aids. They wanted a clear comparison of the devices so that they could make educated decisions on buying. I have said it already in the article "Costco Launches New Kirkland 9.0 Hearing Aids", these are outstanding hearing aids but they aren't quite a Phonak Marvel 90. At $1499.99 you are getting a lot of hearing aid, so why would you spend extra money for a Phonak Marvel? Let's talk about what we know and what the Marvel offers over and above the new Sonova manufactured Kirkland Signature 9s.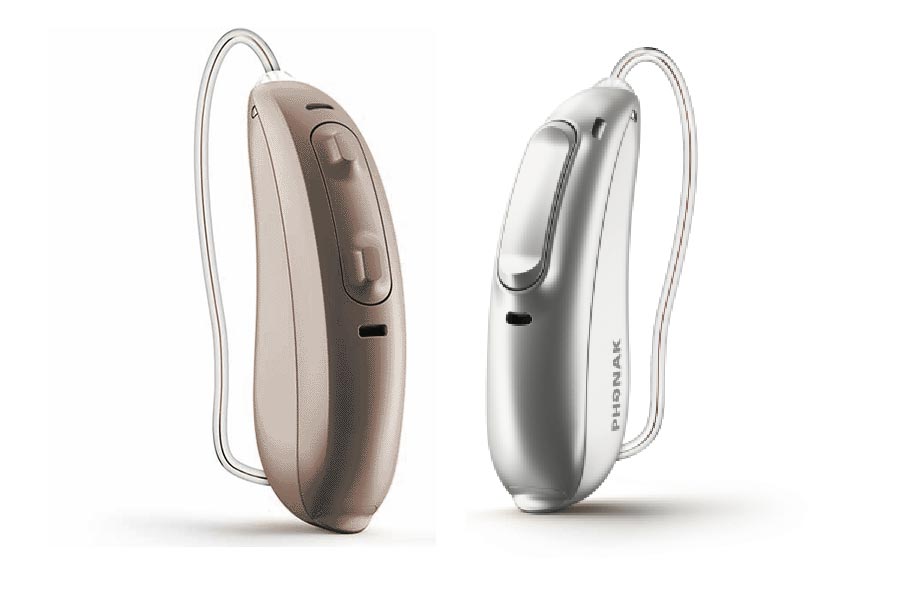 The Aids
If we take a look at the aids themselves first, there are obvious differences between the 9 and a similar 90. While the push button is different, it doesn't mean much to the functionality. However, the Mic ports do, Phonak have spent a lot of time and research on the design and placement of their mic ports. Their new mic port design actually cuts down wind noise physically by 5dB. Doesn't sound like a lot, but because the decibel scale is logarithmic, it actually is. So that means the Marvel 90 will be better in the outdoors.
The Marvel 90 312-T also offers a telecoil, while the Kirkland 9.0 doesn't. The telecoil might be old technology, but believe me, when I say, it is still as valid today for hearing aid users as it was when it was first invented. You can read more about the systems in the article "Are Telecoils in Hearing Aids Obsolete?". The simple version is no, they aren't and they are just growing in importance in the USA as lobby groups ensure more and more of them are fitted.
Choice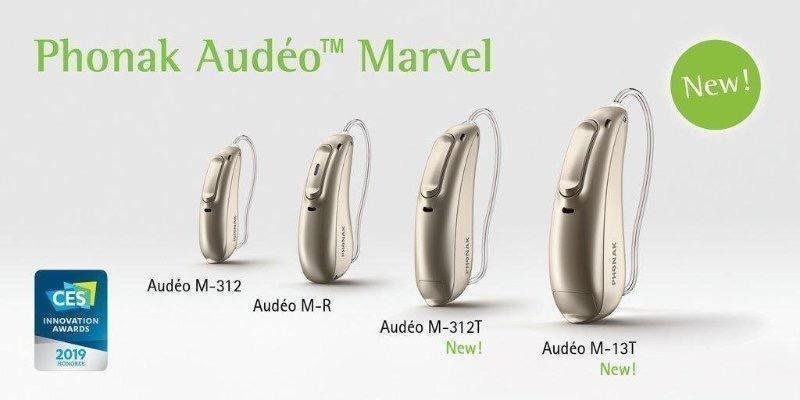 The Kirkland Signature 9.0 is offered in one configuration, a 312 powered hearing aid. The Marvel range is already available in four hearing aid types and will eventually be available in multiple configurations across RIC, BTE and custom devices. Simply put, the Marvel offers much deeper choice. Again, the price of the Kirkland 9 still sings out if you are happy to just wear what you get.
Features
Let's get down to the nitty-gritty, the internal features that make a difference. While it is difficult to compare the features, mainly because we really don't know exactly what the features are in the KS 9s. The one thing that is clear, is that the Kirkland devices do not have the proprietary Phonak BVST (Binaural VoiceStream Technology) features.
BVST
Phonak has become quite famous for its BVST features; they use real-time Binaural Voice Streaming to deliver real benefits in different types of sound situations. Binaural VoiceStream Technology allows their hearing aids to take a full audio bandwidth signal from one side and stream it to the other side. BVST is used in programs like speech in loud noise, speech in 360, and speech in wind.
In essence, the technology ensures that both of your hearing aids are delivering the best signal possible to your ears to understand what is being said in difficult situations. Update July 26th: A Costco hearing care professional has called this into question, she says that the Kirkland Signature 9 does, in fact, have the BVST feature. We are currently trying to clarify this as we were told that BVST is a Phonak proprietary feature and it is not used on any other brand than Phonak.
RogerDirect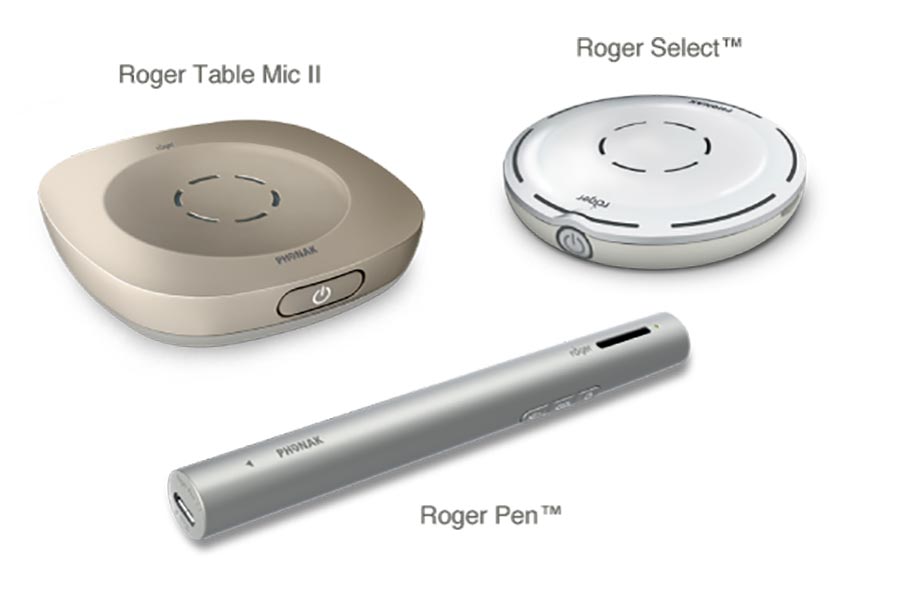 The Roger system from Phonak is recognised as the gold standard for far-field assistance. Let me explain, hearing aids handle near field communication, that's the ability to communicate within about three feet. Anything beyond that is really far-field. Even very complex near-field situations, for instance, an animated conversation around a restaurant table by several people, can be difficult and the Roger system excels there as well.
The Roger system is made up of remote transmitters that can be used in different situations to allow you the best possible understanding of speech. With Marvel, Phonak will soon upgrade the Marvel devices to allow Marvel users to connect directly to Roger technology. That means that they will be able to use Roger devices without any extra FM receiver or intermediary device. Only Marvel hearing aids will have this ability, the Kirkland 9.0 won't have access to RogerDirect.
Marvel Upgrade Coming Soon
Phonak are delivering a new firmware upgrade for Marvel devices very soon. They are remaining tight-lipped about the upgrade but it is rumoured to boost functionality and connectivity. It is also rumoured to be part of a wider expansion of accessory devices that Phonak is to introduce. We really don't know much about this other than Phonak people are generally excited about it. Nevertheless, we do know that Marvel devices including devices already sold, will get the upgrade, it does not appear that Kirkland 9s will.
Apps For That
While the Marvel and the Kirkland 9 have similar remote apps, both pretty simplistic to be honest. The Marvel has access to a host of apps that the KS 9 doesn't, including the MyPhonak app for remote fine-tuning and the amazing live phone call transcription app. Phonak is touting a new and upcoming app that will integrate even more functionality. Again, the KS 9s have no access to these rather splendid apps.
No Remote Assistance
The Marvel devices have full access to remote assistance, which means that you don't even need to attend your clinic to have changes made. The Kirkland 9s don't.
No Tinnitus Features
The Marvel offers access to Phonak Tinnitus therapy features, the KS 9 doesn't. Having said that, it may not be as big a deal as it sounds. Let me explain, if you connect a Smartphone to your KS 9s, you can simply download an app such as the excellent Resound tinnitus focused app. Then you can set up your own sound therapy sessions and sounds and simply stream them to your KS 9s.
To be honest, I think that is enough for you to realise that the KS 9 is not quite a Marvel 90 and to understand why the Marvel 90 might still be attractive to you. Having said that, I don't want you to think for a minute that the KS 9 is an inferior aid. It doesn't pack in the features or the access to ancillary equipment, and it doesn't have the BVST system, but it is still a damn fine hearing aid at an amazing price.
Like us on Facebook by clicking the button below to keep up with my latest burblings. You know you want to!