As I said in the last article, access to hearing aids for people with mild to moderate hearing loss will change radically in the US in 2022. Once the OTC (Over-The-Counter) regulations come into being, there will be an explosion of devices to fit within that category on offer. In truth, there are already some devices available such as the Bose and Lexie hearing aids that fit within that category. Those devices are for all intent and purpose OTC hearing aids by a different route. For many within the US, OTC is seen as a great victory and a good thing for consumers. Is it though? Will it be an unqualified victory and democratisation of hearing aids for consumers? I think the answers are yes, no, maybe and a possible qualified fuck me that went sideways quick. Let's talk about where we are, where we could be in the future, and some of the safest bets for consumers in the new market.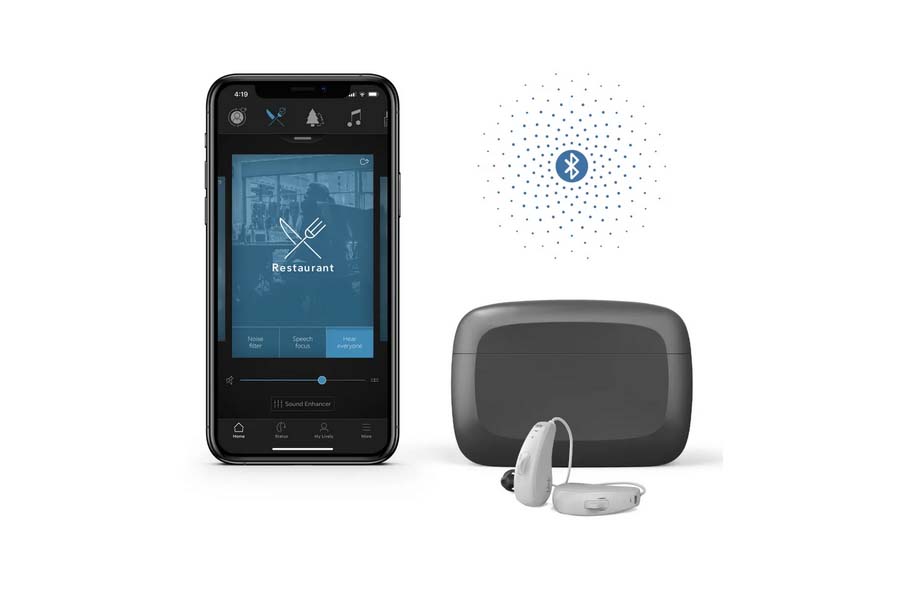 So where are we now, right this minute? At the moment, we have several categories of solutions for people with hearing loss including traditional hearing aids, online hearing aid purchases with virtual support and situational solutions. I think that will change in 2022 expanding to seven possible hearing loss solution purchase types. I say solutions because not everything available will be a hearing aid as we recognise it. Let's talk about those categories, they are:
Augmented Audio
Situational Solutions
Self-Fit Hearing Aids
Self-fit Hearing Aids with Virtual Support (Limited but growing)
Self-Fit Hearing Aids with Virtual and In-Person Support (Australia Only)
Online Hearing Aid Sales with Virtual Support (Soon to offer In-Person Support)
Traditional Provision
I think six of those categories will remain relatively stable moving forward. Some will grow, some will remain static and some may shrink. Traditional provision is with us for the long haul, especially for people with moderate to severe and profound hearing loss. It may well shrink for the mild to moderate category, but offer services such as in-person support for those people. Let's take a quick look at those categories and what you as a consumer can expect from them.
Augmented Audio Devices
I started using the term augmented audio a while back as an easy name for a new category for devices that were being introduced. These devices allow the customisation of audio for people with hearing loss but they are not hearing aids. There are now plenty of headphones and apps for phones and computers that will augment the audio to suit someone's hearing loss. You can't call a mobile phone running a self-fitted speech clarity algorithm for calls and streaming audio a hearing aid. I think you can expect this category to explode, I think any device that provides audio will have an integrated augmented audio facility in the future.
Situational Devices
Again, a long time ago I started using the term situational devices on Know to signify a new category of devices that provided amplification, but weren't designed or suitable for long-term use. These devices are reasonably priced and comfortable enough to be worn in situations where you need a little help. Think NuHeara with their earbuds, Alango technologies with theirs, Apple with its augmented audio transparency mode in Airpods Pro, Jabra's Enhance Plus earbuds and others.
Again, I think these solutions are just going to increase in popularity. While they provide help with your hearing, they also offer other uses like music streaming and call streaming all in a very affordable package. I also believe that the use case of these devices will get wider, by that I mean the functions they will offer will increase. There is already discussion about the health data functions that the next generation of these devices can offer.
Simple Self-Fit
As OTC devices become available at retail outlets and pharmacies near you, they will all be self-fit devices. I envisage this category as the bottom of the pile. The support that will be offered along with this category will probably include some sort of return and refund policy, but apart from that, it is hard to know. Most of the devices that will fall within this category will be from smaller manufacturers. Many of the manufacturers involved will probably already be offering PSAPs (personal amplifiers).
Self-fit Hearing Aids with Virtual Support
We have already seen two separate devices that fit within this category introduced in the US. They are, of course, the devices from Lexie Hearing, and the Bose hearing aids. I would expect this category to grow somewhat, with some new players involved. Some of the traditional manufacturers may also feel that this category suits their needs.
For instance, they may feel that offering base devices with online support only as part of a wider offering would make sense as a cheaper entry point for consumers. Introductory devices that would be attractive to a consumer but with the knowledge that there are better more expensive options available.
Self-Fit Hearing Aids with Virtual and In-Person Support
At present, this model doesn't exist in the US, it is currently only available in Australia, but you can expect it to roar to life later this year. I believe that Sonova will introduce something like HelloGo to the US market as soon as they understand the regulations. I think other manufacturers will follow with their version. The devices will be a step above simple self-fit devices and they will allow hearing care professionals offer fitting, fine-tuning and verification services. I think Whisper Hearing, which is a little fascinating, will also move in this direction.
Online Hearing Aid Sales with Virtual Support (Soon to offer In-Person Support)
This is the Lively Hearing model and thanks to the purchase of the business by GN, it will soon offer in-person support and referral to a network of hearing care professionals. Lively sells traditional hearing aids online at present. That means that they are not self-fit devices and need to be set up for you. At present that happens virtually and then is followed up with telecare support.
I think the model will last as long as it takes for GN to introduce self-fitting capabilities to their hearing aid range. It doesn't make sense to continue with this model, moving forward, it will make a whole lot of sense for them to switch to self-fit.
Traditional Provision
The traditional provision of hearing aids will continue to exist in tandem with the other models for two reasons. The first is that the other devices we have discussed so far will not be suitable for people with severe, severe to profound or profound hearing loss. That means that the only way to purchase suitable devices will be through the existing provision channel.
The second reason is that some consumers will always want or need an in-person experience. For some consumers who need a lot of help and support, the traditional model works and they are happy to use it. Some independent hearing care professionals will become involved in the support of some of the self-fit hearing aids because that will make financial sense for them.
My opinion has always been that if hearing care professionals aren't willing to adapt and adopt, the profession will retract. I think that the profession will widen its care offering and the services they provide. It will also have to begin addressing how they charge for those services and any new service opportunities that arise.
An Unqualified Victory?
I think that remains to be seen, I do think that this year will see huge changes to access to hearing devices. Democratisation of hearing loss solutions for want of a better expression. However, that may not be quite as wonderful as many appear to expect. While we have already seen beneficial new entrants, such as Bose and Lexie, however, a quick browse online will quickly turn up cheap amplifier crap purporting to be OTC hearing aids.
So much so, that some State officials have felt that they needed to make statements to clarify what was going on. I think that unfortunately when the regulations finally do exist, we will see an explosion of this cheap crap on the market. And that is what I mean by oh fuck that went sideways rapidly. We still get emails complaining about the first-ever OTC Nano Hearing Aids, begging us for information on how to get a refund!
That reminds me, they sent me a threatening legal email, I told them to fuck off and then laughed and laughed and laughed. My reply was "Does the expression Fuck Off, mean anything to you". I know, I am getting worse in my old age but I want you to know that I found it very satisfying.
Anyway, I think consumers will have to be wary of what is on offer, if it looks too good to be true, well then it is. This idea that an online hearing aid site can sell a 2000 dollar hearing aid for 300 with the second one free, is just bullshit. Don't be taken in by that type of marketing, more often than not the devices are cheap Chinese crap available on Alibaba for a quarter of the price.
Having said cheap Chinese crap, I need to qualify it, not all of the cheaper hearing aids coming out of China are crap. There are one or two manufacturers who build decent enough products. They are base products in the scheme of things, but when priced attractively, they aren't a bad choice if that is where your budget is.
The Trad Manufacturers
To be honest, apart from Lexie and Bose, the trad manufacturers will probably be offering the best devices online initially. By that, I mean the most trustworthy. The devices they offer will work, they may have limited functionality, but they will work to improve your ability to hear and generally be reliable.
Of course, there will be new entrants to the market that will be as trustworthy. The only thing I can say is that we will continue to report on them as it happens and try to educate consumers on the devices as we have always done before.
You will have to excuse my recent silence, the last couple of months have been challenging for different personal reasons and then I had a brush with the dreaded Covid over Christmas. This article was meant to be published on the 26th but it all went a bit sideways. There are a few other articles backed up as well and I will get them up in due course.
Please like us on Facebook by clicking the button below to keep up with our latest utterances. Alternatively, if you don't like Facebook, sign up for the newsletter below. It is important to remember; a hearing aid isn't correctly fitted unless they do Real Ear Measurement.