What hearing aids work with iPhones
It is a question we get asked regularly, which hearing aids work with iPhones. Funnily enough, nearly every hearing aid on the market will work with an iPhone. You have to be careful though, just because a hearing aid has an iPhone app, doesn't mean it is a Made For iPhone hearing aid. Many will not work without an intermediary streamer. If your question is, which hearing aids have a direct connection to the iPhone? The simple answer has to be any hearing aid that carries the Made For iPhone mark. Since I wrote this article there have been many changes and developments, so I decided it was long past time to update.
Just because a hearing aid has an iPhone app, doesn't mean it is Made For iPhone!.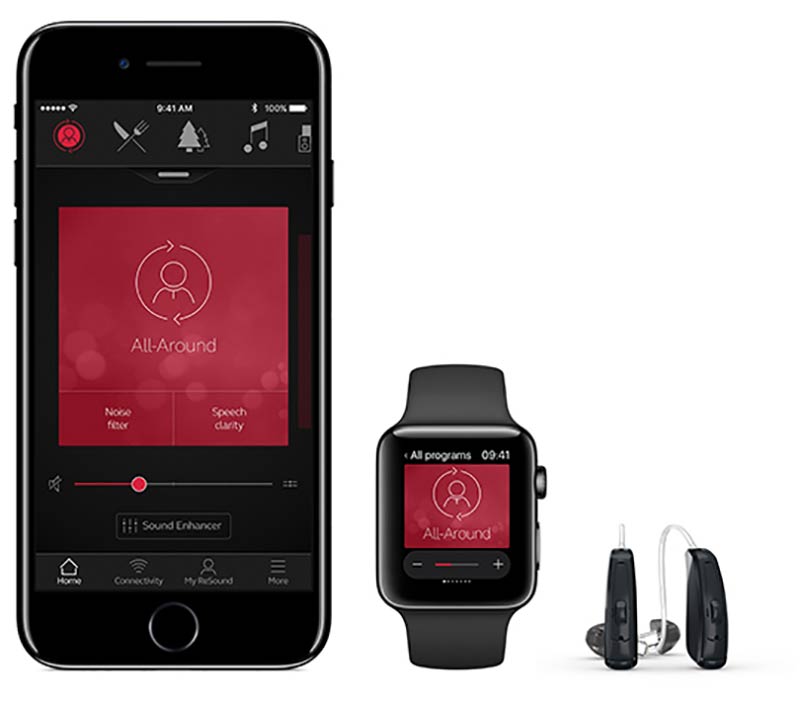 Made For iPhone & Made For Any Phone
The direct connection world has been shaken up a bit, Sonova, both Phonak and Unitron brands introduced the Made For Any Phone lines and it introduced a new concept in direct connectivity. More of that a little later, however, it has spurred one of the major brands to look at Made For Android again.
Resound and Google has announced a partnership to bring direct connection to Android phones to reality. The first hearing aid that will be able to do it will be the new LiNX Quattro. That is expected to happen in 2019 and it will again revolutionise direct connection.
Hearing Aids That are Compatible With iPhones
The current best hearing aids (as of January 2019) which work directly with iPhones are:
the Philips Hearlink range (new in 2019)
the Oticon Opn S range (new in 2019)
The Signia Styletto Connect range (new in 2019)
the Oticon Siya range
the Zerena range from Bernafon
the LiNX Quattro from Resound
the LiNX 3D range from Resound
the Enzo 3D range from Resound
The Evoke Fusion 2 range from Widex
the Beyond range from Widex
the Halo 2 range from Starkey
the Livio AI range from Starkey
the Pure 13 BT from Signia
the Nx range from Signia
the Phonak Audeo Marvel range
The Phonak Audeo B-Direct (won't stream audio)
the Unitron Moxi All (won't stream audio)
They will all work with a direct connection to with iPhone 7 Plus, iPhone 7, iPhone SE, iPhone 6s Plus, iPhone 6s, iPhone 6 Plus, iPhone 6, iPhone 5s, iPhone 5c, iPhone 5, 9.7-inch iPad Pro, 12.9-inch iPad Pro, iPad Air 2, iPad Air, iPad (4th generation), iPad mini 4, iPad mini 3, iPad mini 2, iPad mini, and some of the iPod touch range. You can take a deeper look at Made For iPhone hearing aids here.
Made For Any Phone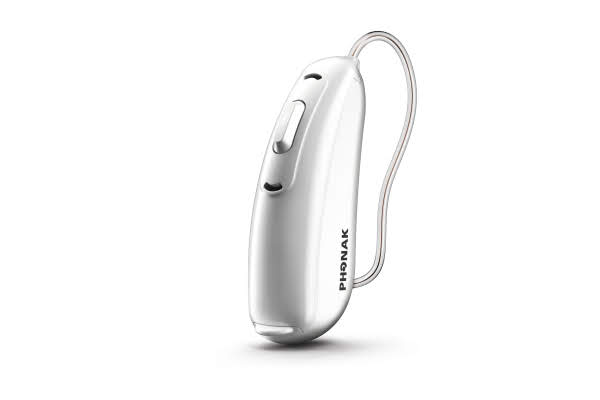 Phonak introduced a device in 2017 called the Audeo B-Direct. It is the first ever Made For Any Phone hearing aid. It is a revolutionary concept that changes wireless hearing aid connection to the mobile phone. The Audeo B-Direct connects to any Bluetooth® enabled mobile phone, directly without a streamer. It also is the only device to offer true hands-free calling. As it supports the classic Bluetooth protocol, it provides direct connectivity to cell phones – including AndroidTM, iPhone® and even classic cell phones – with no extra body-worn streaming device required. I have put a comparison chart at the end of the article which compares Made For Any Phone with Made For iPhone. This is their first ever Bluetooth hearing aid.
Phonak Marvel Hearing Aids
Phonak have updated their Made For Any Phone hearing aids with their new Marvel hearing aids range. It is a great step forward for them because it offers stereo streaming of audio and phone calls from any Bluetooth enabled device including mobile phones, computers and even TVs.
Bluetooth Enabled Hearing Aids
Every hearing aid brand has wireless enabled hearing aids that will connect to both iPhones and Android phones. However, they will only do so through an intermediary streamer device. For some people, this seems to be an intolerable solution. I don't know why, I don't mind streamers, especially multifunctional ones like the Oticon Connect Clip. In fact, I think wireless hearing aid accessories are outstanding and I recently wrote an article about them and why you should buy yourself one for Christmas. Anyway, nuff ranting here is the comparison chart I promised earlier
| Feature Comparison | LiNX Quattro | Audeo Marvel |
| --- | --- | --- |
| Direct Wireless Connectivity To iPhone | Yes | Yes |
| Direct Wireless Connectivity To Android | No | Yes |
| Stream Phone Conversation | Yes | Yes |
| Answer Phone With Hearing Aid | No | Yes |
| Handsfree Calling | No | Yes |
| Phone Conversation in Both Ears | Yes | Yes |
| Streaming of Audio From Phone | Yes | Yes |
| Use iPhone as Remote Microphone | Yes | No |
| Find Lost Hearing Aid Feature | Yes | No |
| Remote Fine Tuning of Hearing Aids | Yes | Yes |
| Tinnitus Therapy Feature | Yes | Yes |
If you like what you see, share it so others can benefit