Lithium-ion rechargeable hearing aids are deifnitely one of the big storys of 2016. They have been exceptionally well received across the industry and by consumers. Signia have just launched their own Lithium-ion powered range called the Cellion. Let's take a look at them.
You can read about the best and latest rechargeable hearing aids for 2017 here.
Signia, formerly Siemens has been famous for rechargeable options in the past. They are really the only mainstream manufacturer that have offered rechargeable options consistently. However, there was never widespread adoption of the technology by professionals because of the limitations of the battery technology. That of course has all changed with the introduction of Lithium-ion power packs.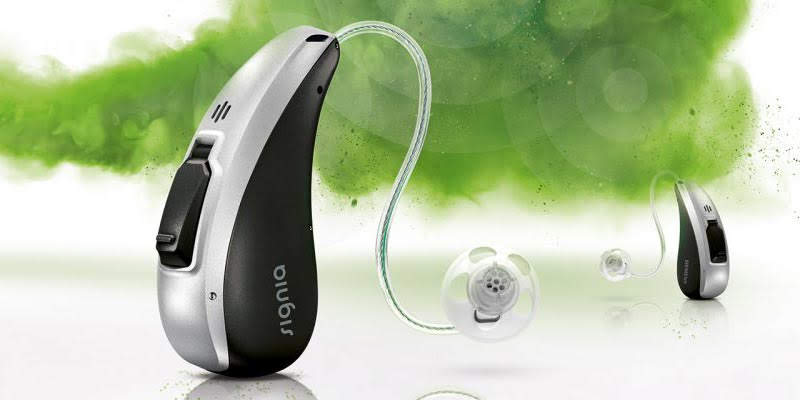 Signia
Cellion Hearing Aids
Signia say that the Cellion™ primax™ is the world's first hearing aid with lithium-ion inductive charging. Inductive charging is undertaken by proximity, so there is no need to line up the hearing aids carefully because there is no contacts. The Cellion devices start charging automatically as soon as they are placed in the charger.
The devices have been designed to be smart, they turn off when dropped into the charger and turn on automatically when they are taken out again. The rechargeable lithium-ion power cell lasts 24 hours straight without charging. The Cellion is a Receiver in Canal hearing aid range and it can be used with a variety of receivers which will allow them to cover hearing losses from mild to profound.
We assume, but are unsure at this stage that the devices will be available in three levels of technology, the 7, the 5 and the 3. The devices are also rated to ip68 which is for all intent and purpose almost water proof.
What are the key features
Rechargeable lithium-ion power cell
Auto on when taken out of the charger
Auto off when placed in the charger
24 hours continuous use with unlimited streaming
Contactless, inductive charging
Unique OneShell design

The inductive charger fully recharges Cellion primax hearing aids in four hours. They say that a full charge will ensure that the hearing aids deliver 24 hours of continuous outstanding hearing with unlimited streaming. LED indicators clearly display the status of both hearing aid power cells. During the charging cycle, the charger will also dehumidify the devices for better care and longer service life.
As we said the devices automatically turn off when charging begins and is reactivated when removed. The power cable for the charger is a simple micro USB connector. It will mean less cables to carry when on the move. It has three LEDs which clearly show the different charging progress statuses. The charger is pretty small and light' it is no bigger than a business card, that and it's weight means that it is ultra-portable.
Four hours in the charger will deliver a full charge. A 30-minute top-off if needed will provide seven hours of use. Signia have not designed a specific power pack for the Cellion, however, because of the micro USB connection it will compatible with a host of commercially available power packs for mobile devices. In essence this will probably cut down on the equipment you need, if you already have an emergency power pack for your mobile phone, it will double as a power pack for your Cellion devices.
This is the second manufacturer to enter the fray with Lithium-ion rechargeable hearing aids, but we don't believe it will be the last. Signia have a lot going for them, in the past Siemens was seen as a catch up company. However, since Sivantos have taken the helm they are very much switching to innovation. The release of the myHearing app with remote fine tuning and fitting facilities is a huge step forward that is sure to be emulated by others. I for one would like to hope that they won't rest on their laurels and I am fascinated and a little excited by what they might do next.
You can also read about the pros and cons of rechargeable hearing devices here.
You can read more about the latest rechargeable hearing aids here Rechargeable Hearing Aids 2017 - What can you expect for Rechargeable hearing aids in 2017?
If you like what you see, share it so others can benefit